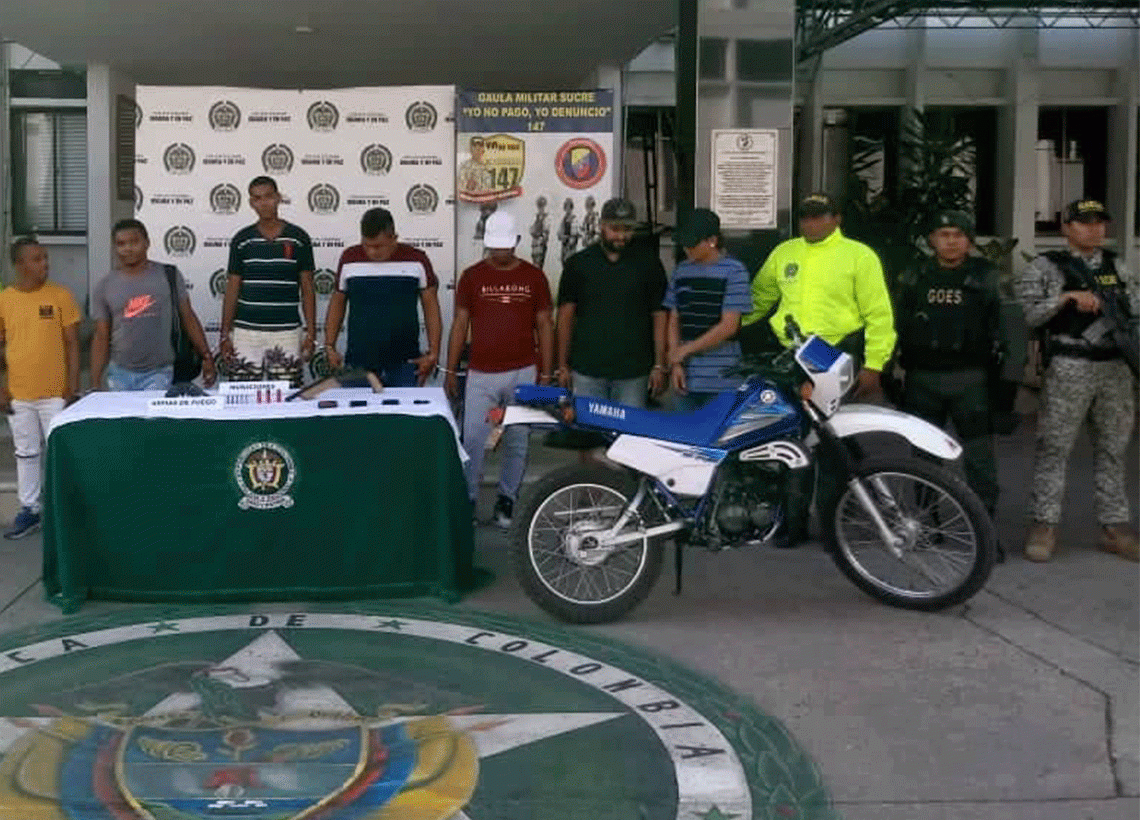 Troops of the Military Gaula – Sucre, of the Navy and the Sijín of the Police, reached the urban area of ​​the municipalities of Sincelejo, Tolú and San Onofre, where they captured 10 individuals accused of committing crimes such as aggravated conspiracy aggravated to commit homicide, and bearing and trafficking of narcotics and illegal possession of firearms.
During operations, it was possible to find a shotgun, a 38-millimeter revolver, three 16-mm cartridges, six 38-mm cartridges, a motorcycle, five cell phones and five mass storage devices.
Those captured belonged to the substructure 'Heroes del Caribe' at the Service of the Organized Armed Group GAO "Clan del Golfo" and were put into custody of the Prosecutor's Office 138 Specialized against the Organized Crime of Montería, in the department of Córdoba.
Source: Caribbean Naval Force