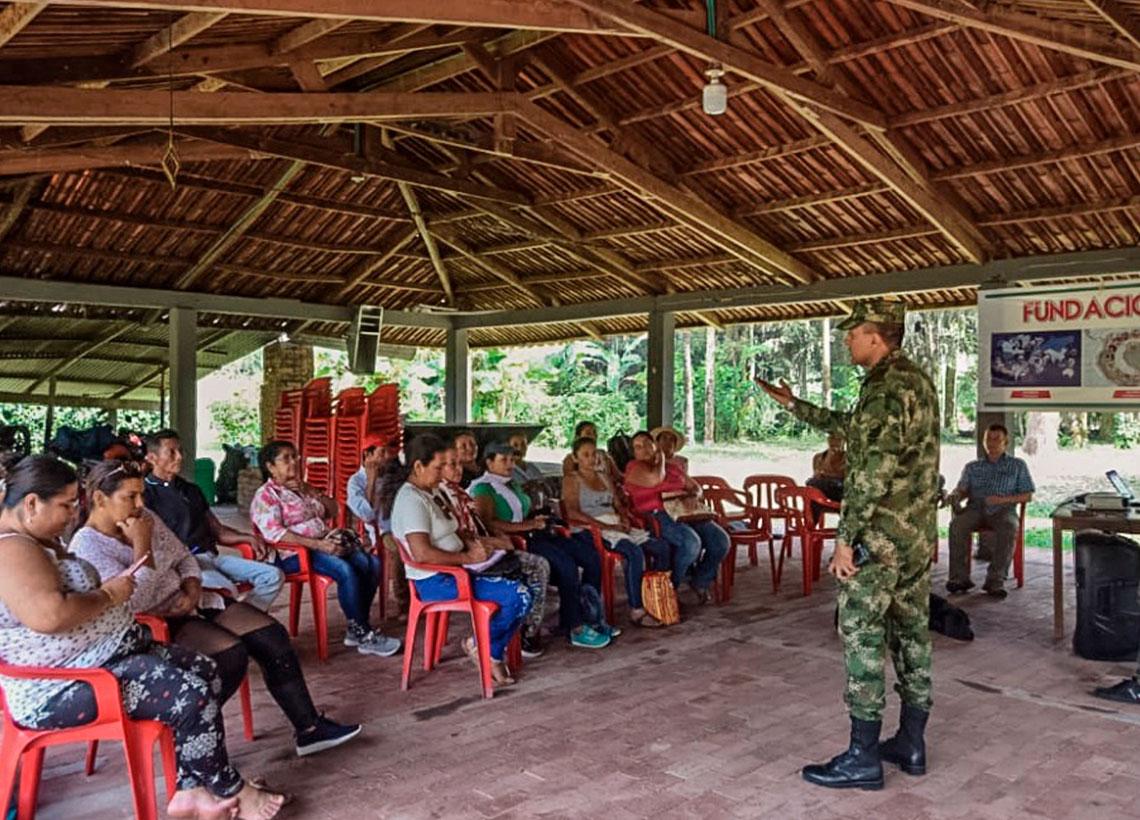 The participants in this workshop under the National Comprehensive Program for the Substitution of illicit Use Plantations, PNIS, received knowledge in topics such as agroforestry practices, sustainable livestock, food self-sufficiency, as well as a life plan, among others.
The National Army through the Jungle Brigade No.22, the Comprehensive Action Battalion No.4 and the Faith in Colombia program, with the Government of Guaviare, the Mayor's Office of San José del Guaviare and the Paso Colombia Foundation, organized a Basic Workshop on Sustainable Tropical Agriculture with emphasis on Conservation and Sustainable Rural Production, where 20 women, members of the National Comprehensive Program for the Substitution of Illicit Use Plantations (PNIS), participated.
The participants were taken to the La Cosmopolitana Agroecological Center, in the municipality of Restrepo, in the department of Meta, where the aforementioned event took place.
During the workshop, women received training on principles and reflections on livestock farming systems, design of those systems practices, installation of agroforestry fields, observation of the systemic approach and tropical abundance, agricultural and livestock farming sustainable systems, sustainable livestock, food self-sufficiency, plants produced on the farm, health services providers for the establishment of agricultural or livestock farming systems, and self-sufficient feeding, practice of production fruits such as nectar and syrup, transformation of medicinal and aromatic plants, in addition to preparation of soaps, ointments and shampoo.
In the same way, they received knowledge about construction of a family life plan, benefits of the life plan and as closing of the activity of workshops, the final conclusions were constructed and the diplomas were granted.
Source: Comprehensive Action and Development Support Command - CAAID