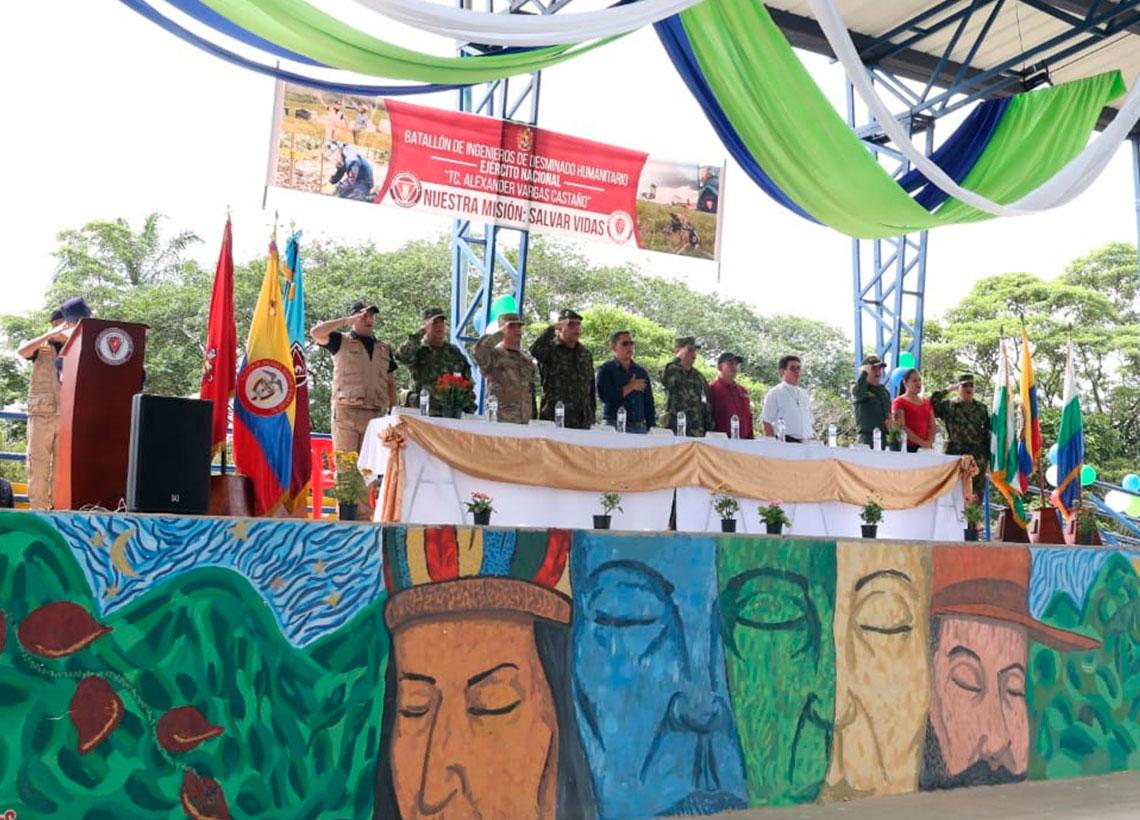 The sectors formally presented are part of the 33 municipalities declared free of suspicions of improvised explosive devices in recent days by the President of the Republic.
The work of humanitarian demining that began on July 28, 2017 in much of the municipality of Belén de los Andaquíes, in Caquetá, today is visible thanks to the professionalism and effort of the soldiers of the Battalion of Engineers of Humanitarian Demining No.1 who present to The inhabitants of Caqueta 40 sectors free of suspicion of antipersonnel mines.
The tasks of Non-Technical Studies were carried out in the villages of La Reforma, Puerto Torres, San Luis Alto, Azabache, El Prado los Ángeles, Aguadulce, Los Aletones, Las Delicias, San Luis, La Soledad, El Porvenir, Las Minas, El Salado , Aguazul, Bajo Pueblitos, Fragua Delicias, Mono Alta, La Tortuga, La Andina, Pueblitos, El Mirador, El Chocho, La Mono Baja, Las Platas, La Unión, El Venadito, Santa Elena, Santa Rosa, El Carbón, Puerto Londoño , Bruselas, San Isidro, El Portal la mono, El Chocho Alto, El Galán, El Sánchez, La Primavera, Zarabando Medio, Chapinero and La Resaca Municipal Natural Park, which had suspicion of contamination.
During the works in the southwest of the department, the military found three confirmed dangerous areas, finding eight antipersonnel mines and an unexploded ordnance, thus ruling out the presence of explosive devices in 8,431 square meters
The soldiers continue their mission in the municipality, in order to declare it free of suspicion of explosive devices.
Source: Humanitarian Demining Brigade