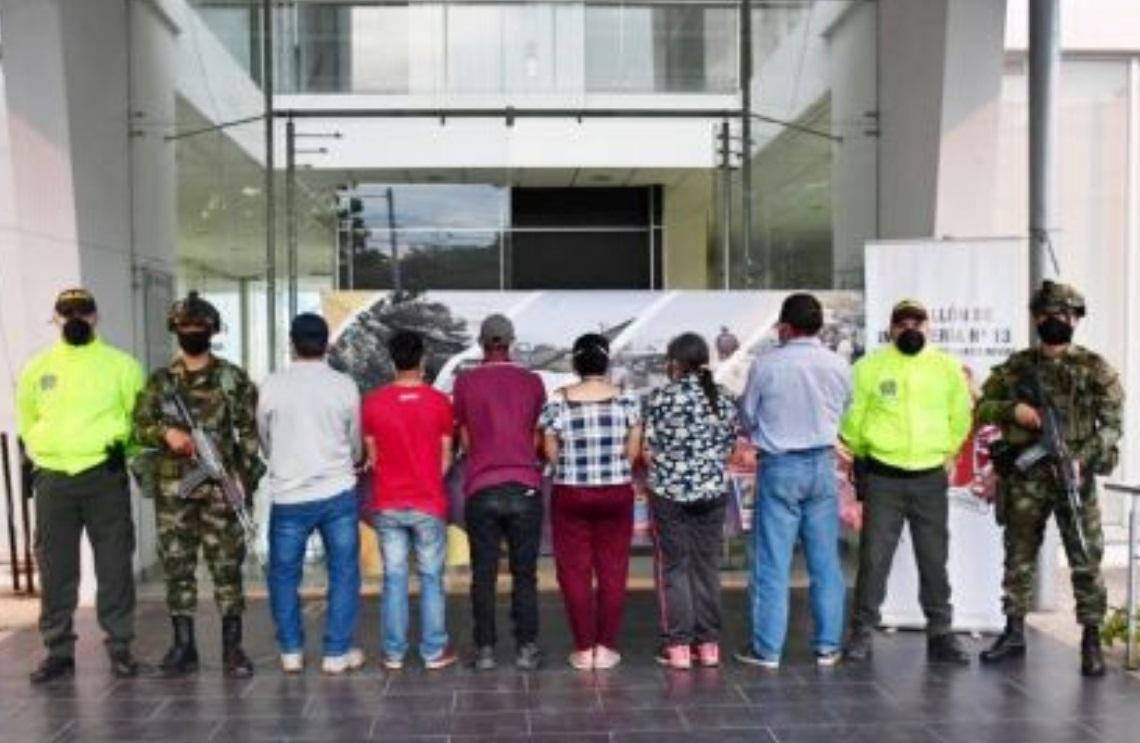 The political and financial ringleader of this structure would be among those captured.
In the framework of the Esparta Military and Police operation, troops of the National Army and the Police, with the support of the Attorney General's Office, captured six people who would be part of the criminal structure of the Organized Armed Group, GAO - Eln.
The operation that led to these captures was reported in the municipalities of Chitagá and Cúcuta, in the department of Norte de Santander, where soldiers of the Thirtieth Brigade and police officers apprehended four men and two women, who had been committing crimes for more than 20 years at GAO Eln.
Among those captured would be alias Boris or Danilo, said to be the current political and financial ringleader of the Efraín Pabón Pabón front. According to the authorities, he had been committing crimes for 30 years in the Eln, known for being the man of confidence of alias Culebrito, ringleader of this front, and alias "razo de Reina, ringleader of the Domingo Lain Sáenz front, as a politician and financier; he would be in charge of the entry of war material and military accessories for the Eastern front of War.
In the same way, he would be involved in extortion crimes against merchants and officials serving the mayors of Toledo, Chitagá and Herrán. This individual is accused of participating in the terrorist operation perpetrated in May 2013, in the municipality known as El Presidente, in Chitagá, against units of the José Antonio Galán Battalion, where 11 soldiers were killed.
Another of those captured would be alias Beto or Bigotes, with more than 20 years in the illegal organization. He would be the group ringleader of the Efraín Pabón Pabón front, and would currently be in charge of purchasing war material. He was considered a man of confidence of the meneurs.
Meanwhile, the other four captured appeared to be part of the Terrorism Support Network, and all were put into custody of the authorities.
The structure of the Efraín Pabón Pabón front had been committing crimes such as the collection of money extorted from merchants, kidnappings, monitoring of the Security forces and the strategic infrastructure, by carrying out terrorist acts, as well as executing illicit operations from which they obtained benefits that were directed towards financing and sustaining the organized armed group with criminal interference in this area of ​​the department.
Source: National Army - News Agency