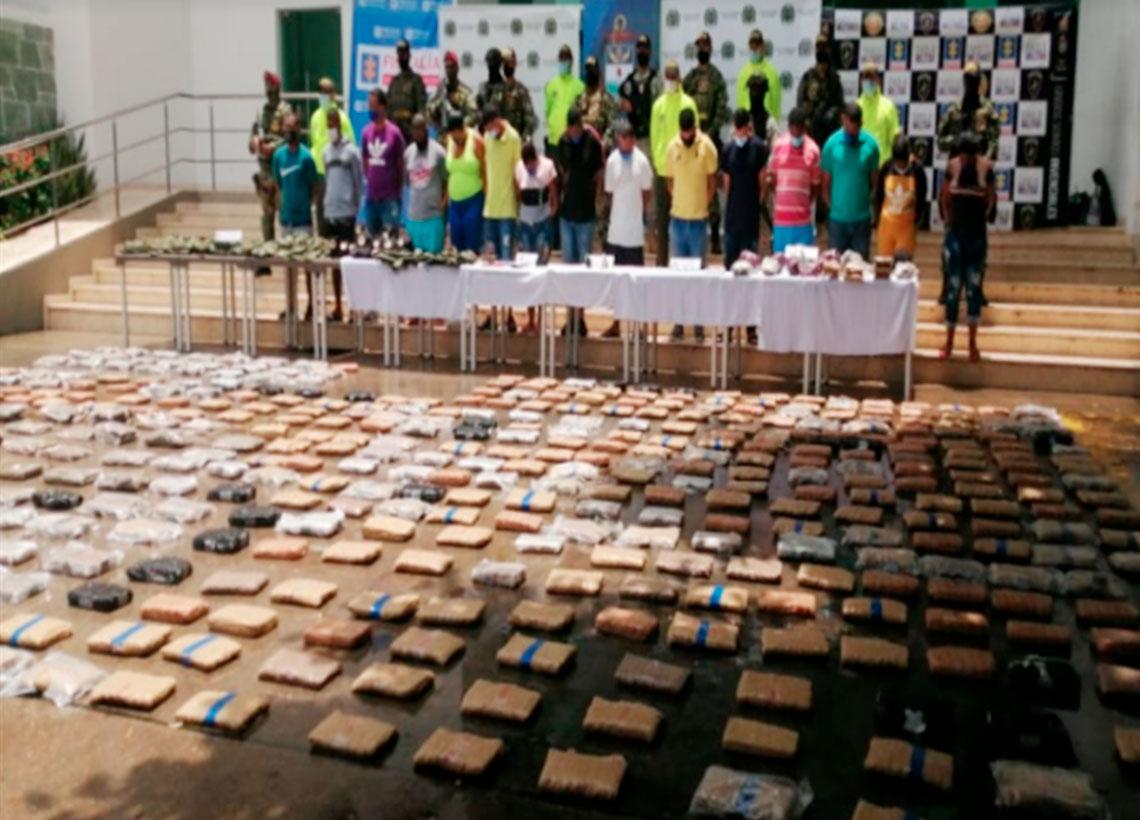 Two ringleaders and 58 members of the illegal organization responsible for extortion, murder, carrying and trafficking of weapons, mainly, have been captured.
Thanks to the joint and coordinated work of the units of the Navy Infantry Brigade No.1 with the National Army and its Military Gaula, the National Police and officials of the Office of the Attorney General of the nation through military operations have dealt blows to the organizational structure of the organized armed group, GAO, Clan del Golfo in the Departments of Sucre and Bolivar.
Among the captured people there is the most important members of the organized armed group. They are Alias Brazil, in Sincelejo-Sucre, ringleader of the Heroes of the Caribbean substructure. Troops seized ammunition, communication equipment and clothing for the exclusive use of the Military Forces, he organized assassinations, extortions and forced recruitment. Similarly, in the municipality of El Carmen de Bolívar, in Bolívar, alias Macayepo, coordinator of Assassins of the heroes of the Caribbean substructure in the region, was also captured.
It should be noted that in simultaneous search operations in the city of Cartagena and in the municipality of Mahates, in Bolivar, 18 members of the GAO  Clan del Golfo were also captured, succeeding in neutralizing alias Bebeto during his escape attempt. Troops found two revolvers, 38 mm caliber ammunition, 260 kilograms of marijuana and camouflage uniforms for the exclusive use of military forces that would be used to intimidate the inhabitants of the Montes de María subregion.
The timely denunciations and the information provided by the community made possible these captures, which have directly hit this organized armed group, counteracting the control of strategic areas and routes for the trafficking of narcotics and preventing the collection of resources from illicit activities, which helps to strengthen the security and protect the good physical condition of the inhabitants of the Colombian Caribbean.
#ProtegemosElAzulDeLaBandera. #CorazónAzuLado
Source: press-Navy of Colombia