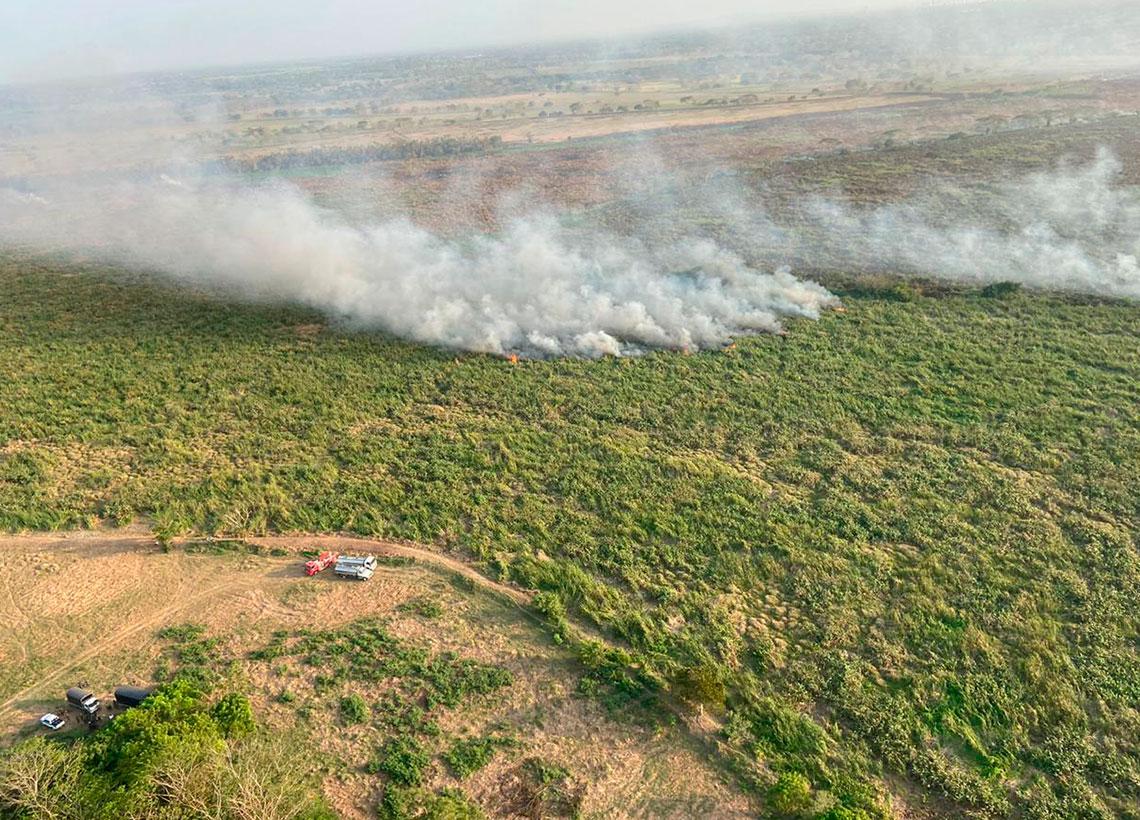 After several days of joint efforts conducted by the different State institutions and relief agencies, attending the conflagration in Cereté, in Córdoba, the emergency has been controlled by 90 percent.
A UH-60 Black Hawk helicopter of the Air Combat Command No.5, with the Bambi Bucket equipment, has been sent in the area of ​​the Cienaga del Corralito, to be on alert according to the situations, making more than 94 water drops, which are about 60,180 gallons of water with retarding liquid.
There are already approximately 71 hectares of vegetation consumed by fire affecting several animals, which becomes an environmental damage of great magnitude apparently caused by people who perpetrate the hunt for turtles of the region, making indiscriminate burnings.
The Colombian Air Force, the National Army, the Metropolitan Police, the Montería Firefighters, the Regional Autonomous Corporation of the Sinú Valleys and the National Unit for Disaster Risk Management - UNGRD, continue to conduct operations aimed at controlling the fire that has already completed 10 days.
Source: Colombian Air Force