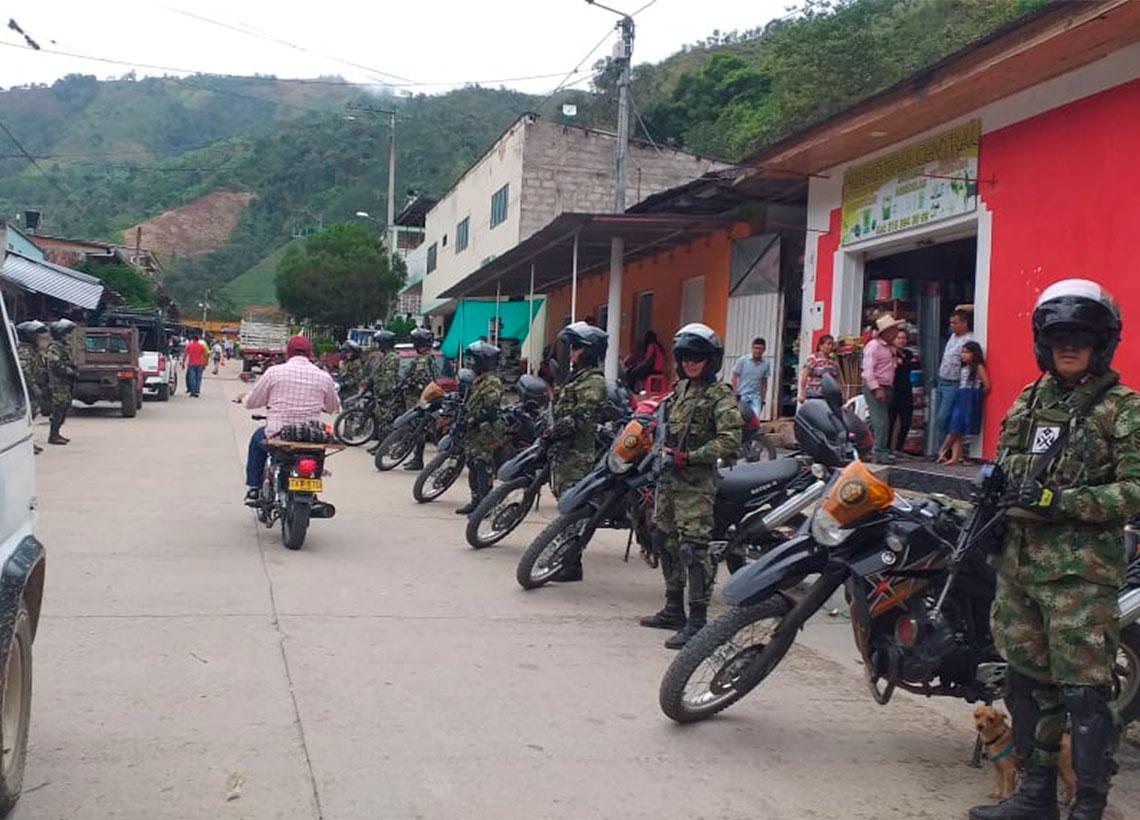 With a coverage of one hundred percent, security agencies are prepared and trained to guarantee the right to vote.
With the presence of 3,700 men directly committed to electoral security, the Ninth Brigade is ready to, in coordination with the other State security agencies and other security forces of the Department, guarantee the right to vote of the 843,465 citizens who, in Huila, are allowed to vote, an event that will led Colombians to choose Governors, Mayors, Councilors and Deputies.
Checkpoints, records checks, day and night patrols, operations in rural areas, undercover personnel in strategic places and permanent communication with the Citizen Participation Network, seek to ensure the full development of the elections.
In the same way, the Security forces will make use of motorcycles, Hunter armored vehicles, helicopters, security cameras, among other technological elements that will contribute to counteracting any violent plan.
The presence of soldiers and police will ensure the urban and rural areas inhabitants of the region to walk quietly and vote in the 2,490 tables distributed in 222 polling stations prepared by the National registry Office of the Civil State in the frame of the democratic event.
Colonel Nelson Pérez Avellaneda, commander of the Ninth Brigade, called on civilians to report any anomalous activity, while inviting citizens to exercise their right to vote without pressure of any kind.
In the same way, the senior officer emphasized the restrictions that have been implemented to prevent setbacks during the elections which has been in force since 21 February through resolution 0023 of 2019.
Finally, and taking into account the Colombian Criminal Code, the Ninth Brigade reminds civilians that 11 types of crimes against democratic participation mechanisms are contemplated and are stipulated in articles 386 to 396, with penalties ranging from one to eight years of imprisonment
Source: Ninth Brigade - National Army