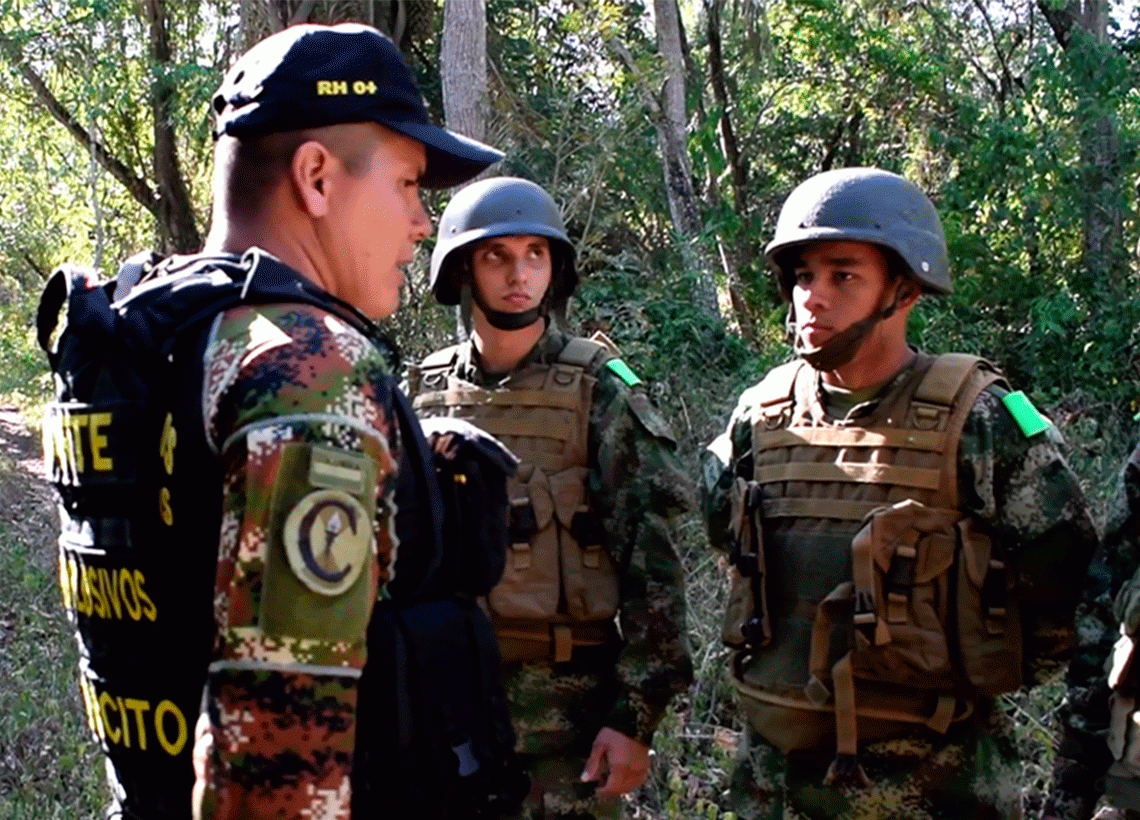 In order to continue contributing decisively to the operations of military demining, the School of Soldiers, Espro, with the support of the School of Engineers continues to train the soldiers of the future as auxiliary units to handle explosives.
Military life is a vocation that demands courage, gallantry and sacrifice. Being part of the National Army means putting life at risk at every step, especially in places in the country where organized armed groups have brought pain and desolation by planting antipersonnel mines and improvised explosive devices (IED) that are generally sought to hit troops and displace the civilian population.
It is precisely that vocation of service and faith in the cause what makes the Bicentenary Heroes to choose to belong to the Explosive and Demolition (EXDE) groups, putting their lives at risk so that the troops working for the defense of national sovereignty, as well as the civilian population, can transit safely without putting their lives under the threat of those invisible enemies that have so much harmed the country.
On this occasion 328 students of the No.62 training course chose this specialty in which highly trained instructors of the School of Engineers guided them in this learning process, which, in addition to be rigorous, demands from them the highest concentration since the most Minimal mistake can cost their life.
One of these Heroes is the Soldier Diego Luis Campaña Rentería, 20, born in Bagadó, in the department of Chocó, who says he chose this specialty because he dreams of being part of a humanitarian demining group in the future. He says he is destined to save lives, to generate security for the troops and the civilian population. He says that his greatest motivation is to know that there are other people there, near his home, who take care of his family and ensure its safety, this is what drives him and fills him with courage to make this sacrifice in the same way for others.
Source: Education and Doctrine Center