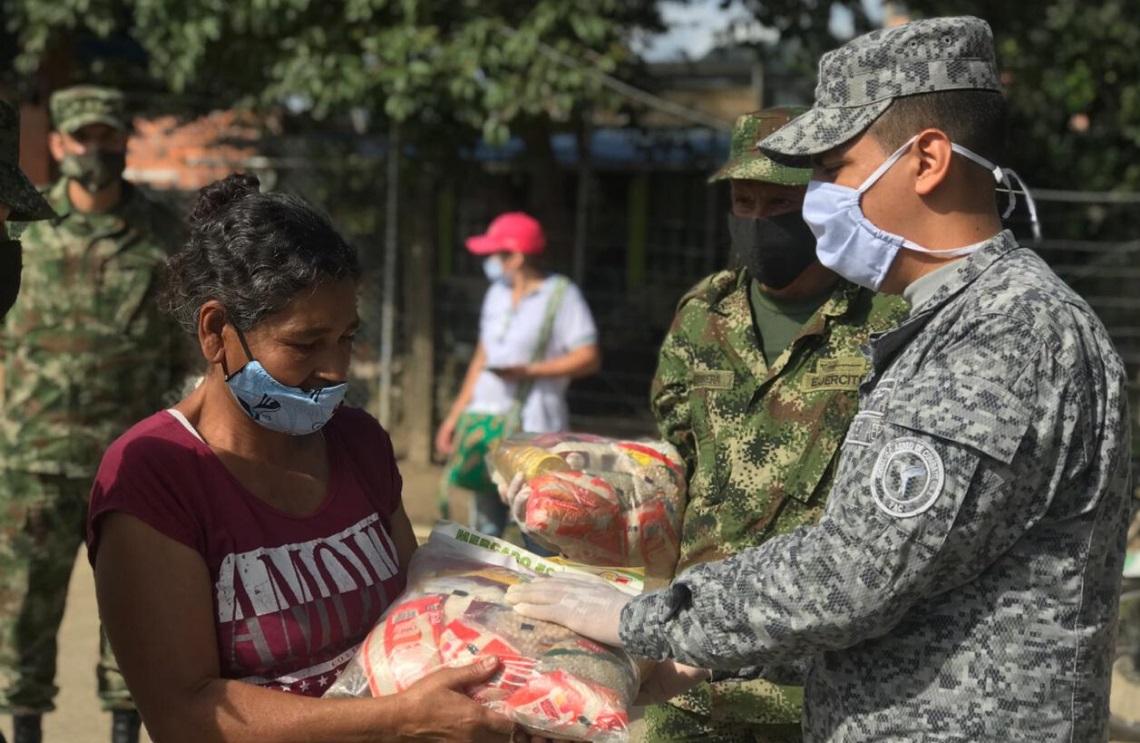 A Bell 212 helicopter of the Air Combat Command No.4, CACOM4, ​​arrived in the municipality of Planadas, Tolima, along with its crew and men of the Comprehensive Action Department to continue distributing food baskets to low-income families in this region of the country in times of pandemic.
From very early on, the men of the Comprehensive Action of the CACOM4 began the loading of 100 food baskets to be taken to Planadas in order to be distributed door to door to the most vulnerable people in different neighborhoods of this municipality.
In a joint effort with men of the National Army, Mercacentro and community leaders, the food baskets with basic elements of the family basket were distributed, where the young, elderly and mothers of family, happy to see the Military Forces, were grateful for the non-perishable food donated by Mercacentro, a supermarket which has actively joined the social responsibility campaigns of the Colombian Air Force.
During the activity, the mothers and old women blessed the military who lovingly carried out the distribution of the food baskets, this time in the neighborhoods of Floresta Alta, Primero de Mayo and El Aeropuerto, with smiles that reflected admiration for the uniform and for the work they do daily for the well-being of the inhabitants.
At the end of the distribution, the community leaders of the Planadas neighborhoods thanked the management carried out by the Military Forces and their permanent commitment to the most hit families.
Source: press - Colombian Air Force