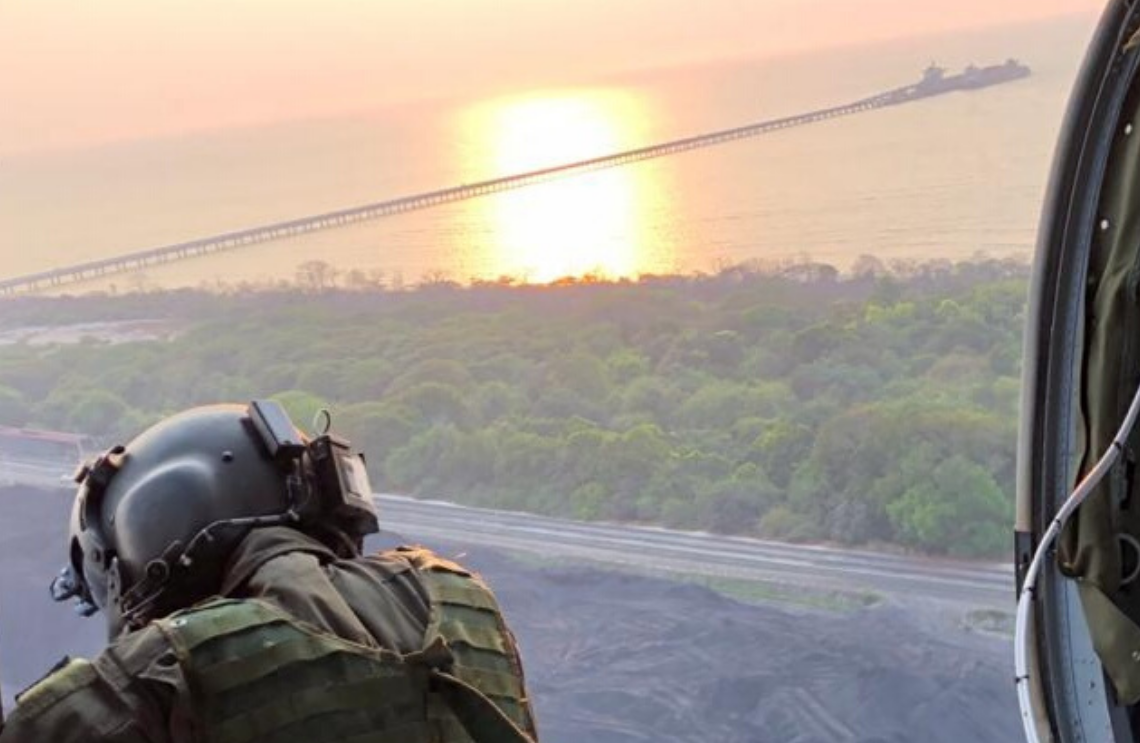 With the Bambi Bucket system installed in a UH-60 Black Hawk helicopter of the Air Combat Command No.5, firefighting missions are carried out in the Sierra Nevada de Santa Marta, in the department of Magdalena.
In this operation, it was possible to extinguish the fire in six points in sectors known as Tigrera and Don Jaca, with a water drop of more than 5,285 gallons of water and flame retardant liquid over the flames that have already consumed more than 500 hectares of native forest.
Due to the heavy winds and the terrain, the work of relief agencies on the ground is difficult, which made it necessary to provide air support, assisting in the work of the Firefighters, Red Cross, Civil Defense and the National Army.
The water supply for the Bambi Bucket system is carried out thanks to with a pool adapted for the collection of the liquid and then it is thrown on the active fires, thus reducing environmental damage.
Source: Press - Colombian Air Force