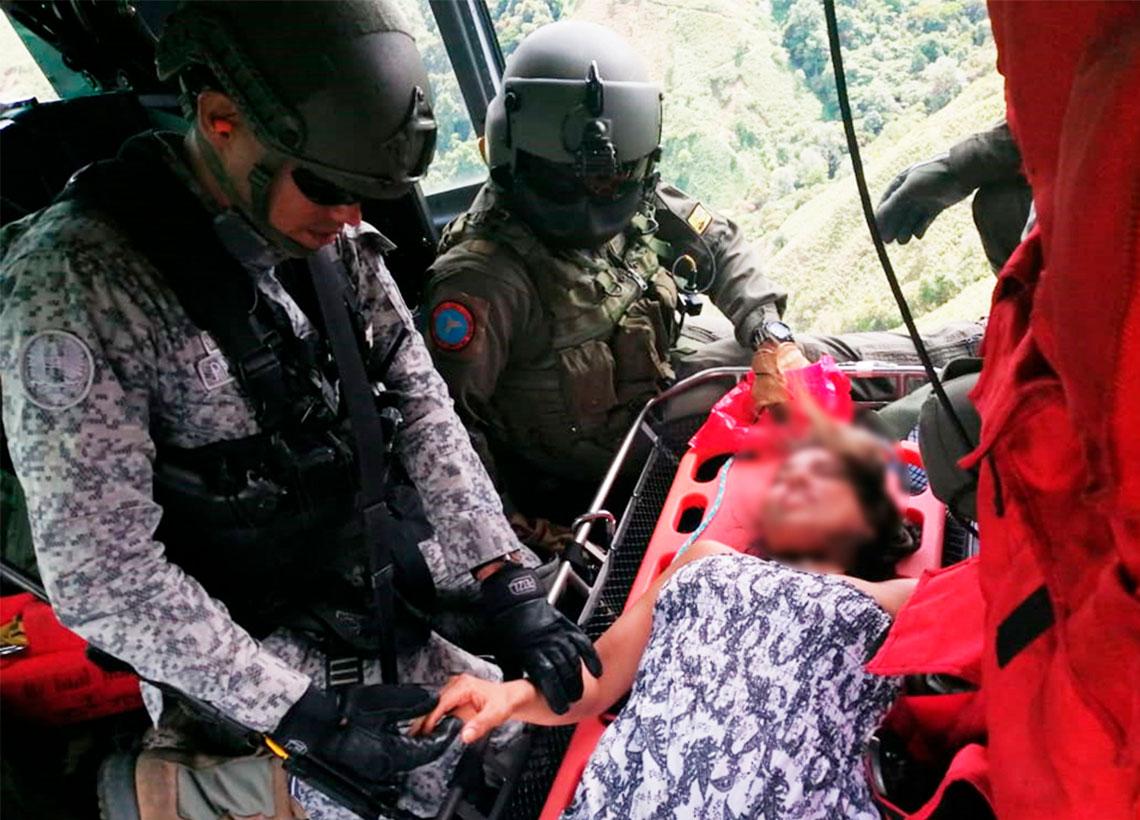 A Bell 212 helicopter of the Colombian Air Force carried out the evacuation of two people injured during the natural disaster caused by the overflow of the El Mono stream that flows into the Amoyá river, over La Virginia sector, in Chaparral.
Despite the difficult terrain conditions, given the inclination and depth of the canyon, the Colombian Air Force crew managed to land safely at a site near the site of the disaster and successfully evacuated the injured people, who were taken to Chaparral to Be treated in a hospital.
During the flight, rescue personnel kept the patients stable, permanently monitoring their vital signs and ensuring their health and good physical condition.
The rescue has been possible thanks to the troops of the National Army, who on land conduct the search for the disappeared.
Source: Colombian Air Force