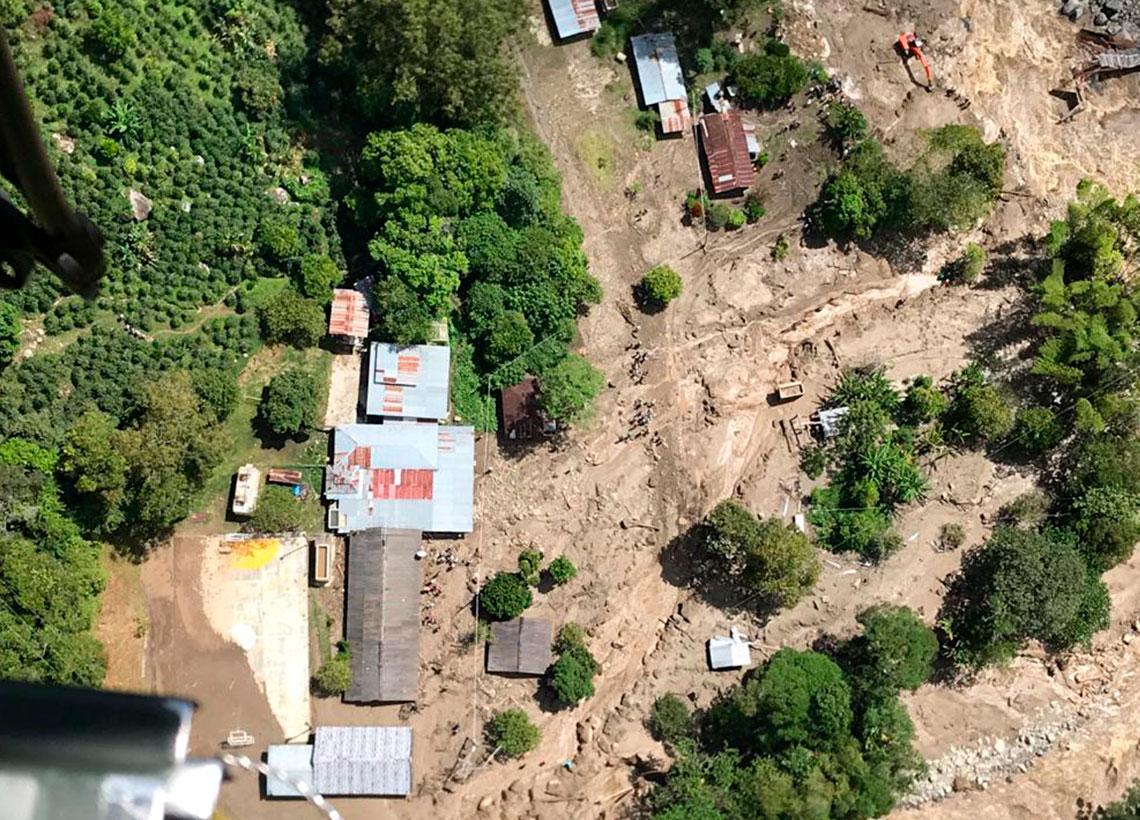 A helicopter Huey II and a Bell 212 of the Colombian Air Force flew over Las Hermosas municipality, in the department of Tolima, to assess the magnitude of the natural disaster that occurred in the early morning on the site called La Virginia.
The overflow of a stream disappeared the health center, three houses and produced structural damage in the school and the Church; In addition and several people died and disappeared.
The aircraft of the Colombian Air Force are ready with rescue personnel and doctors, to go for the extraction of the most seriously injured.
In the same way, units of the National Army are at the zone in permanent communication with the Air Force and Civil Defense and Firemen of Chaparral, to guide the operations.
Source: Colombian Air Force