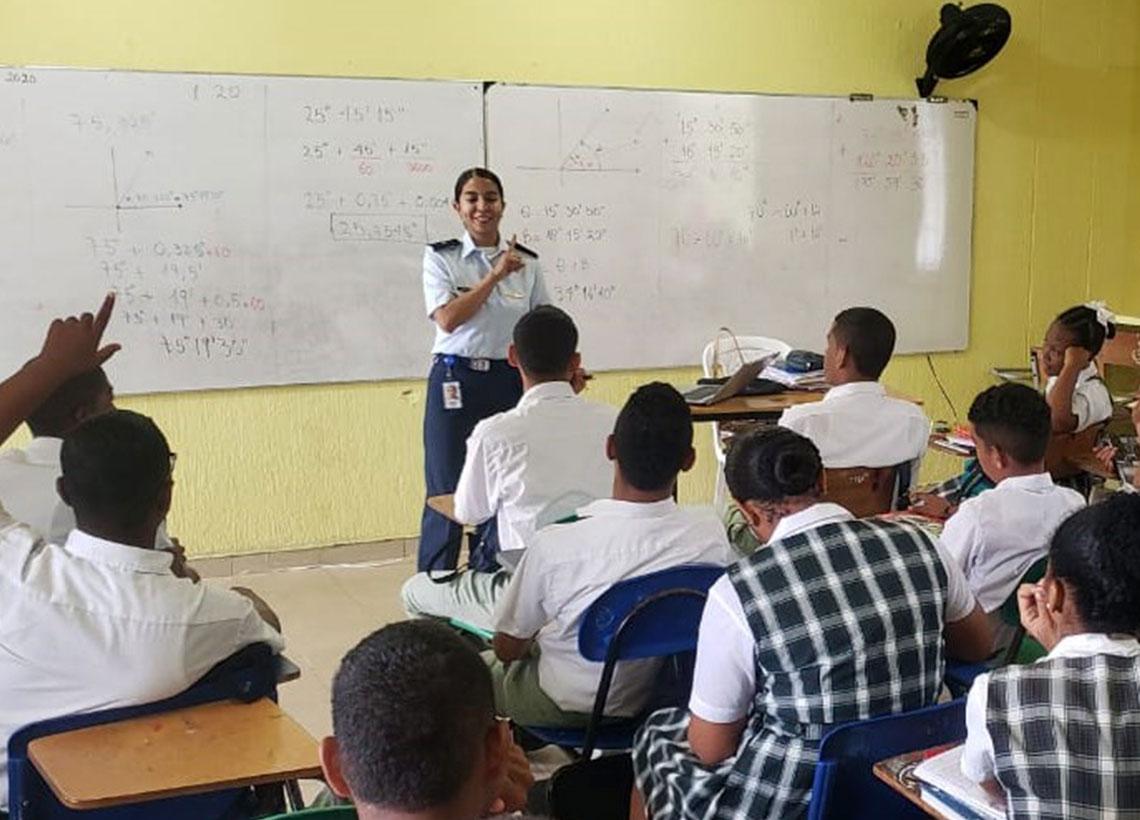 With the purpose of generating spaces for reflection on the use of free time and the creation of a life project among the youth population of San Andres Island, the Colombian Air Force initiated a campaign that seeks to raise awareness among minors to prevent their recruitment by criminal groups.
The campaign began at the Natania Departmental Technical School, where through lectures and recreational workshops, professionals of the Caribbean Air Group spoke on the rights of children and adolescents, forced displacement and prevention strategies to prevent being victims of this situation.
Around 50 young people participated in the activity, who cleared concerns and learned about the existing mechanisms to report invitations to belong to groups outlaw. These activities are conducted in order to mitigate risk factors such as ignorance and lack of information about this topic.
Similarly, the campaign gave pedagogical support leading the Colombian Air Force to carry out a comprehensive work, managing to coordinate the State services in favor of the youth population of the archipelago.
Source: Colombian Air Force