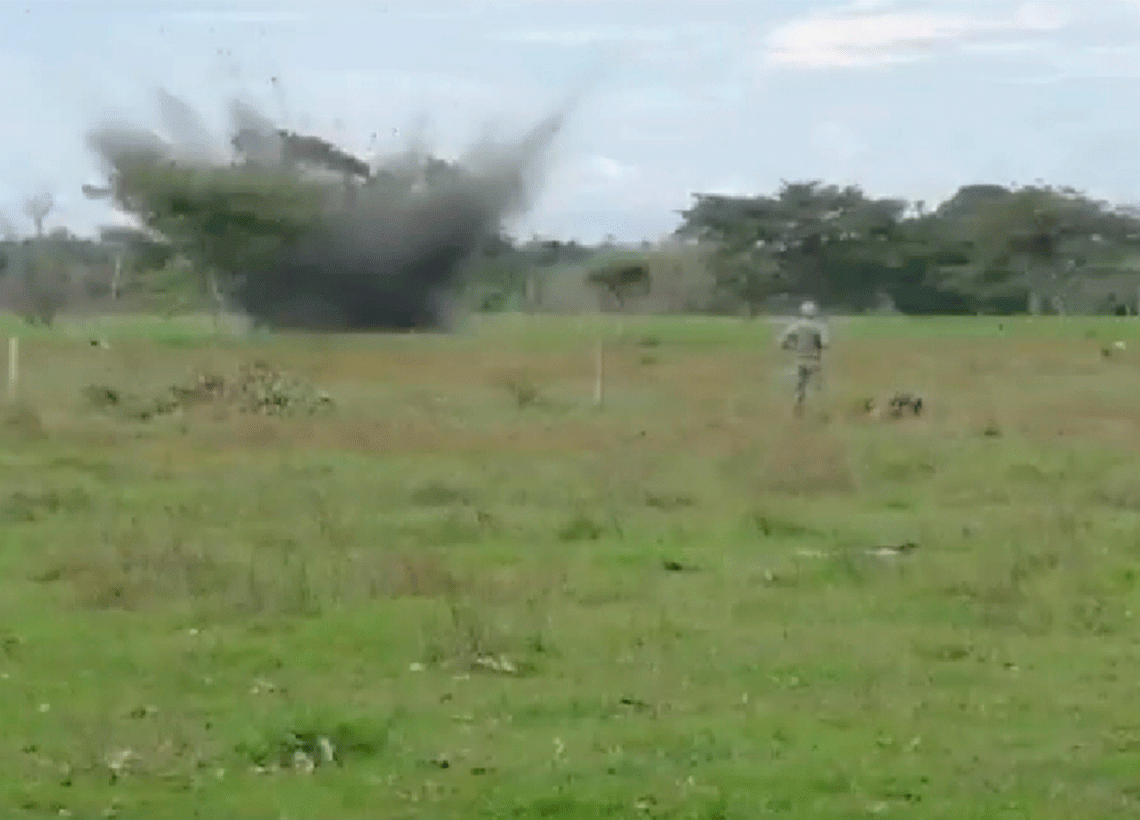 With the firm commitment to exercise and maintain the control and sovereignty of the airspace, the Air Combat Command No.6 of the Colombian Air Force carried out the joint operation 'Jonás', in rural area of ​​the municipality of Puerto Rico, in the department of Caquetá, to neutralize an illegal airstrip called Rionegro that was being used for drug trafficking.
The illegal runway was detected by Remotely Manned Aircraft, ART, and the radar system of the Colombian Air Force, confirming that it was being used by organized armed groups for illegal trafficking of illicit substances in the department of Caquetá.
Through the use of the distinctive capabilities of the Colombian Air Force an air assault was carried out to put out of action the illegal runway, in a region of difficult access in the Colombian Amazonas region.
This important operation was accompanied and supported by members of the Office of the Prosecutor, the CTI (Technical Investigations Corps), Corpoamazonía and the National Army. With this operation, the financial structure of these groups is weakened and the damage done to the environment is neutralized.
Source: Colombian Air Force