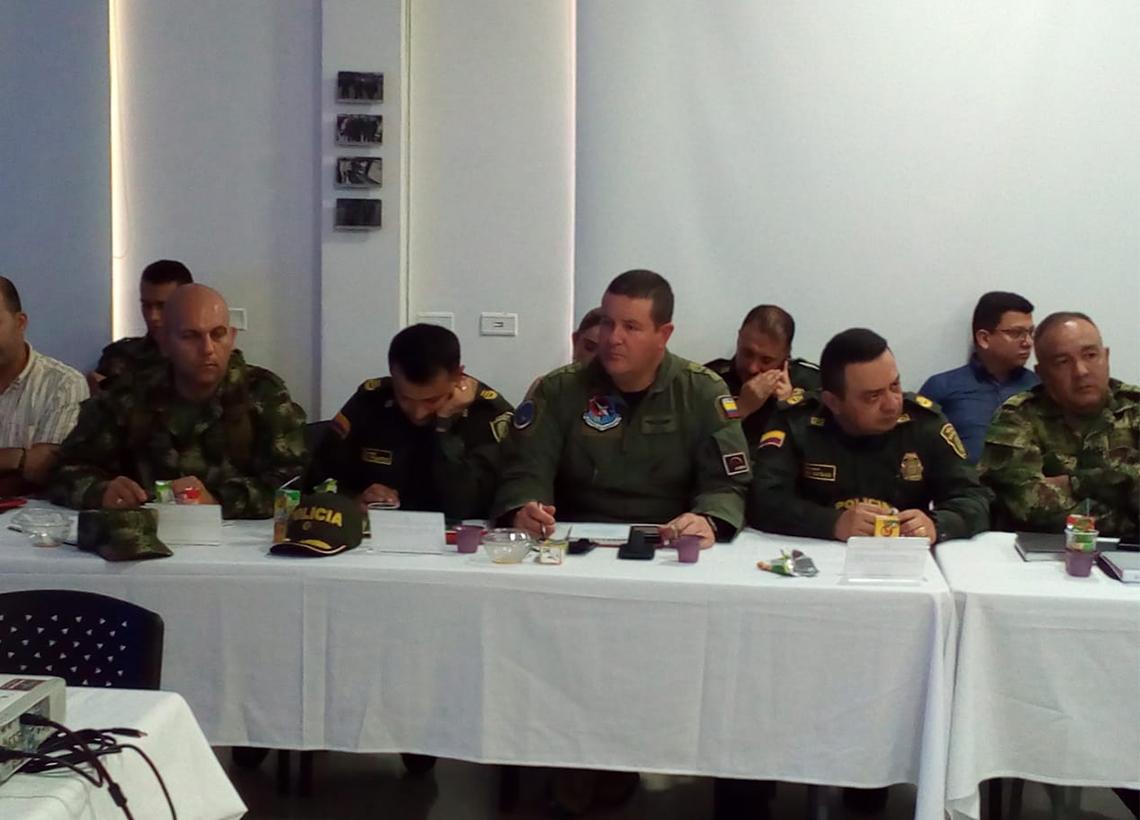 Security Council in the lower Cauca region in the department of Antioquia
With the objective of maintaining special assistance in the Lower Cauca of the department of Antioquia, Governor Aníbal Gaviria Correa made his first security council in the municipality of Caucasia, accompanied by the Commander of the Military Forces, General Luis Fernando Navarro Jiménez and his representatives in the region, to know the current situation.
There, the mayors of the municipalities of Cáceres, El Bagre, Tarazá, Nechí, Zaragoza and the mayor in charge of Caucasia, talked about the situation of law and order, the presence of organized armed groups and the work against them, in order to ratify the commitment of the new governors with the community interests in each of these areas.
In the same way, the representatives of the National Army, and the Colombian Air Force, Col. Jaime Andrés Betancur Londoño, Commander of the Air Combat Command No.5, addressed issues such as the execution of operations against illegal mining, drug trafficking and non- armed efforts such as the intervention in prioritized areas, supporting the adaptation of school, building bridges, promoting social development and therefore the security of this sector of the country.
It is a joint effort conducted by the Military Forces and coordinated with the National and Police Interagency with the Government of Antioquia and the Prosecutor's Office, where new security challenges are established with the increase of operations to decimate the criminal operations of organized armed groups that commit crimes in this region.
#100AñosProtegiendoLaNación
Source: Colombian Air Force