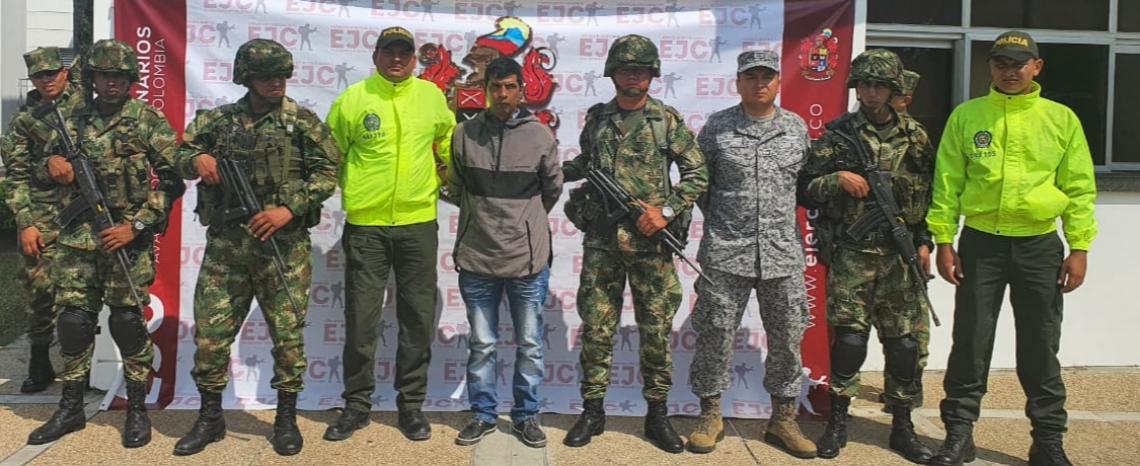 Alias ​​Guadalupe was captured for the crimes of forced displacement. The operation was carried out by troops of the Sixth Brigade of the National Army, National Police, Colombian Air Force and the support of the Attorney General's Office, in the municipality Anserma, in the department of Caldas.
Troops of the Sixth Brigade of the National Army, in coordination with the National Police, arrived at the Concharí village, municipality of Anserma, department of Caldas, to capture the ringleader of the ELN in the center of the country, Hernán Jaramillo Orozco, aka Guadalupe, who according to intelligence reports had the mission of reviving the ELN structures in this part of the Colombian territory.
After a year of monitoring and work by military intelligence agencies, this result was possible, which creates a sense of security for civilians, while mitigating extortion against merchants and ranchers in the region. In the same way, the possible alliances between the GAO ELN and residual GAO are neutralized in the area, as well as recruitment and possible terrorist attacks in the department of Tolima. In this way, the financial and logistic plans in support of the terrorism support networks, RAT, are obstructed.
The criminal experience of this individual is approximately 22 years within that terrorist organization, and currently he was the ringleader of the Front Bolcheviques del Líbano, belonging to the Central War front of the GAO ELN.
The operation, which was carried out by soldiers of the 16th Infantry Battalion Patriotas, of the Sixth Brigade of the Army, in conjunction with the Air Force, coordinated with the National Police DIJIN and interinstitutional with the Office of the Specialized Prosecutor against Organized Crime, contributes to the tranquility and stabilization of this important region of the country.
Source: National Army