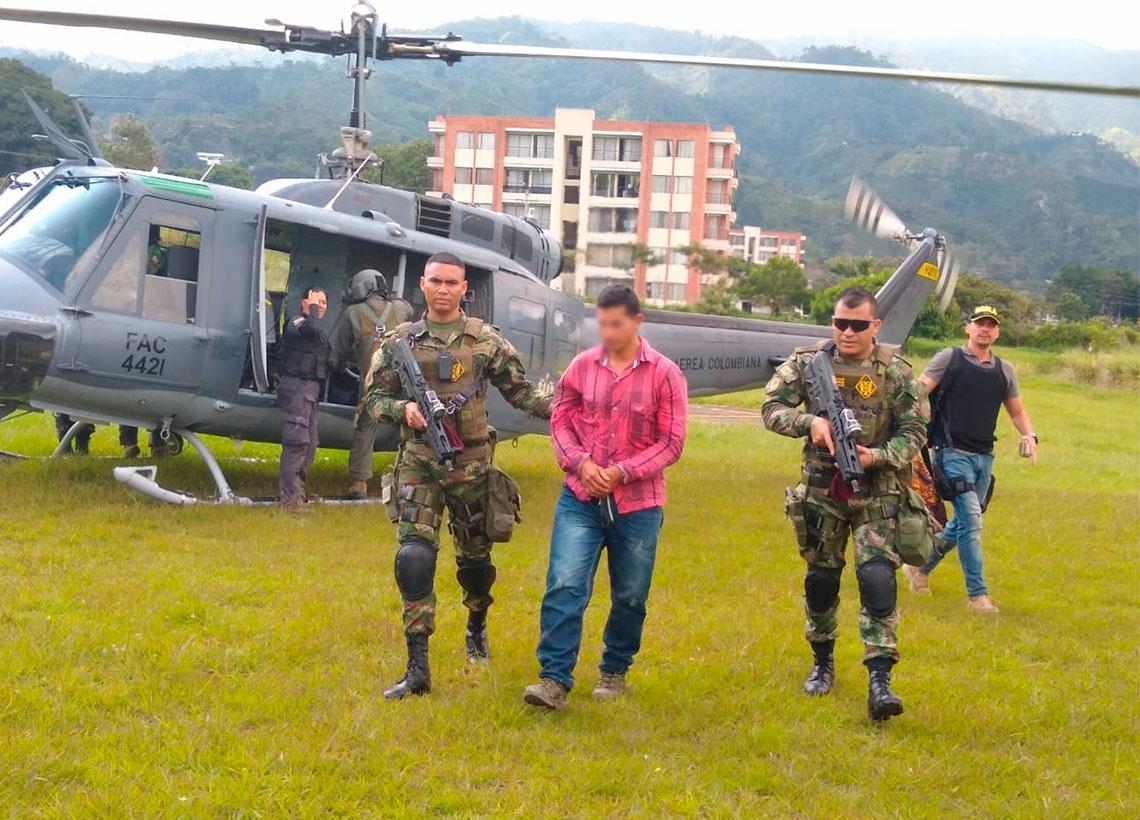 In an operation carried out by troops of the Military Gaula (Anti-Extortion and Anti-Kidnapping Group) Tolima, the Infantry Battalion No.17, the Operational Consolidation and Stabilization Command Zeus and Military Intelligence of the Sixth Brigade of the National Army with the support of the Air Combat Command No.4, it was possible to capture alias 'Piloso or Farid', who intended to create a criminal structure, self-named group front 21 of the former Farc in the department of Tolima.
Since 1999 he was part of the ranks of the former Farc, where he participated in different guerrilla attacks including, in the department of Tolima, those reported in Rovira and Roncesvalles, in the municipalities of La Herrera and La Marina, as well as in Genova - Quindío and the taking of the base of Cerro – Leticia. In 2014 he entered the demobilization and reintegration program of the National Government.
According to information provided by the military intelligence groups, alias 'Piloso' would be projecting terrorist operations such as burning passenger collective transport vehicles and extortion in the south of the department. Finally, the intention was to take the voice of the reorganization of the Organized Armed Group, GAO residual, 21 to project coordinated illegal large scale operations.
Its neutralization was possible in the municipality of Chaparral, in the municipality of La Marina. Two more individuals including a brother, who were part of this group, were captured. In addition troops found three AK 47 rifles, a 9 mm pistol, a shotgun, magazines and ammunition for them, abundant material of explosives, communication radios, material of military accessories including uniforms and patches alluding the FARC and other elements. Alías 'Piloso or Farid' has an arrest warrant for aggravated conspiracy, extortion, traffic, manufacturing and carrying firearms.
Source: Colombian Air Force