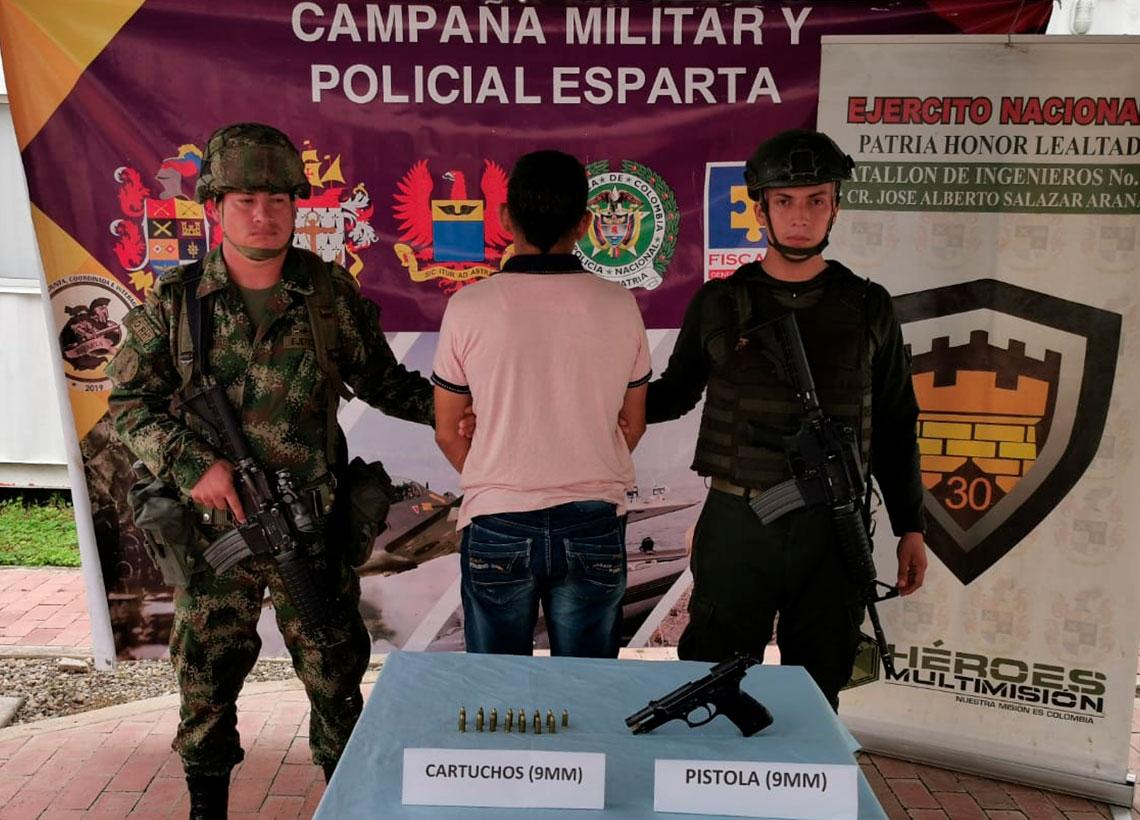 Within the framework of the Esparta Military and Police Campaign, troops of the Vulcano Task Force in coordination with the National Police, in recent days in the rural area of ​​the municipalities of Tibú and Convention, in Norte de Santander, achieved the capture of two individuals, who would belong to the Organized Armed Group, GAO, Residual 33 and had in their possession short range firearms and ammunition.
The first operation was reported in the urban center of Tibú, where troops of the Engineer Battalion No.30 'José Salazar Arana', made the capture of alias 'Lalo', alleged member of GAO-r 33, who would have been committing crimes for 25 years in this criminal organization.
Through intelligence work, it was established that this man was in charge of the installation of explosive devices in sectors such as Bertrania, Guachimán, Palo Quemado and Versalles, rural area of ​​Tibú. At the time of his capture, alias 'Lalo' had a short weapon and 15 9-millimeter cartridges.
In other operations, troops of the Ground Operations Battalion No.8, captured in the rural area of ​​the village Romeritos, municipality of Convencion an individual who would in the same way be part of this criminal structure, which had in its war material.
The individuals were taken by air to Cúcuta and Ocaña and put into custody of the authorities.
The Vulcano Task Force will continue to carry out military operations that lead to disarming the criminal operations of outlaw armed groups that converge in the region of El Catatumbo. In the same way, it will deployment its men for the security and defense of the people of Norte de Santander.
Source: Vulcano Task Force