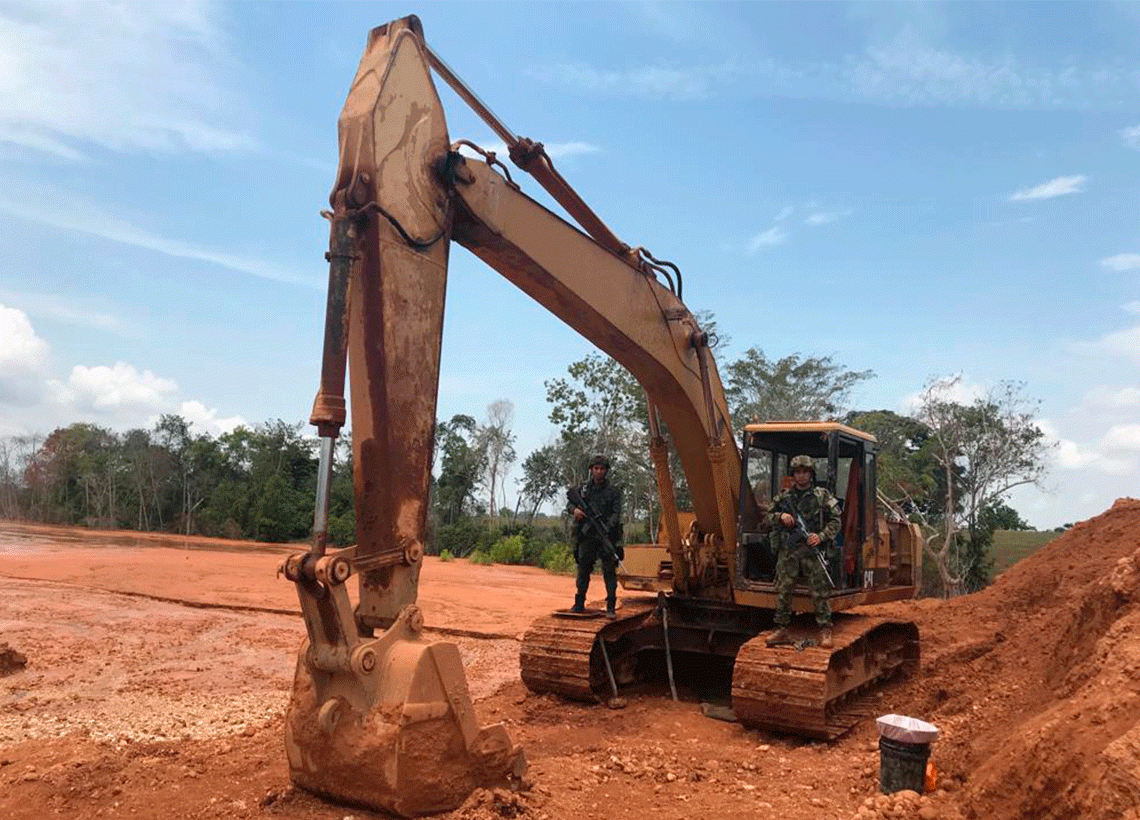 In a joint operation conducted by the Colombian Air Force and the National Army, it was possible to destroy 10 mining production units in the village Margento, municipality of Cáceres, in the department of Antioquia.
The production of the hit mining units fed the finances of the Virgilio Peralta Arenas substructure of the Organized Armed Group – GAO "Clan del Golfo", in addition to significantly deteriorate the Nation's strategic and natural resources.
Two engines and a backhoe were in the same way destroyed, they were used for the illegal exploitation of mining deposits in this rural area. In this way Military Forces reiterates the commitment to the conservation of the environment.
Source: Colombian Air Force