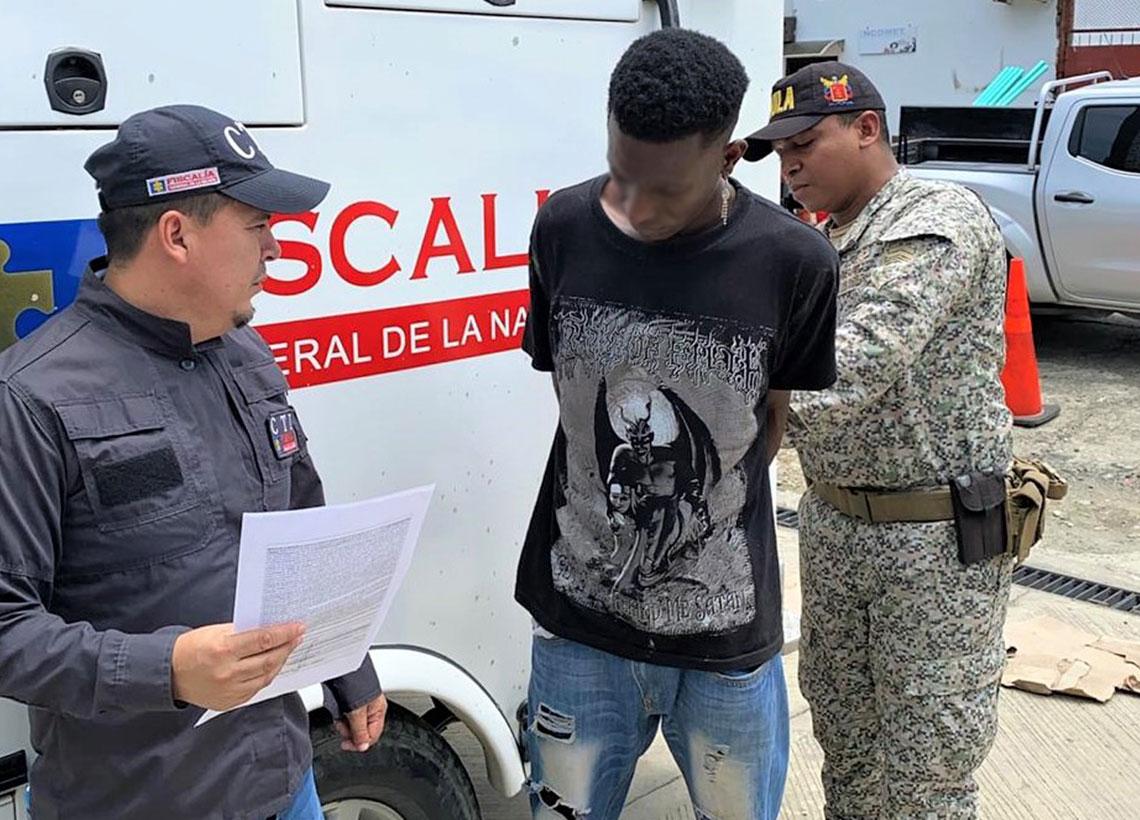 In less than 24 hours the Colombian Navy has dealt three heavy blows to the Organized Criminal Group La Empresa.
This is Alias ​​Demond, one of the most feared members of the Organized Criminal Group La Empresa, who was captured in Buenaventura during a coordinated operation conducted by the Colombian Navy and the Technical Investigation Corps, CTI.
The events were reported in locality 10 in the sector known as El Progreso, the same place where 18 hours ago members of the Military Gaula (Anti-Extortion and Anti-Kidnapping Group) of Buenaventura had captured alias Mama Daisy and her mate, and other members of this criminal organization.
After five months of follow-up, the authorities find the whereabouts of this 27-year-old man, who was wanted by the Fifth Municipal Criminal Court for the crime of aggravated extortion kidnapping.
According to the investigations, this individual has been committing crimes in this organization for more than four years and was responsible for guarding the people who had been kidnapped and then extorting their relatives.
Alias ​​Demond was put into custody of the Attorney General's Office.
Source: Colombian Navy Press