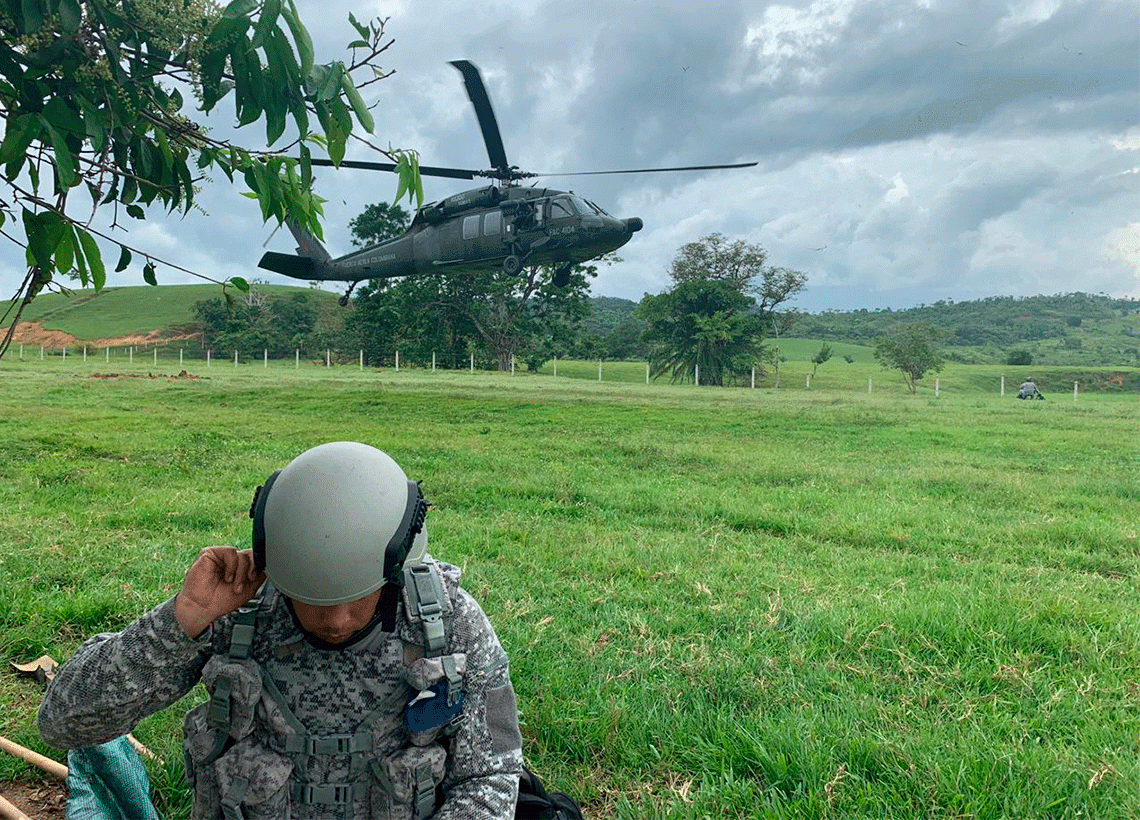 An illegal runway used by the Organized Armed Group 'Caparros' of the substructure Virgilio Peralta Arenas, for the operation of light aircrafts loaded with narcotics, was destroyed in the hamlet El Noventa, in the municipality of Tarazá, which served as a route for drug trafficking to Central America.
In an operation led by the Colombian Air Force, with the participation of the Seventh Division of the National Army and the CTI (Technical Investigations Corps) of the Prosecutor's Office, Special Air Commandos and the Explosives Maneuver and intervention Team - EIMEX- of the Air Combat Command No.5, conducted four underground controlled detonations to make this track inoperable.
Thanks to joint intelligence work, this clandestine airstrip used for drug trafficking purposes was identified and subsequently destroyed; it was more than 700 meters long and 50 meters wide.
In this operation Black Hawk helicopters participated for the transport and insertion of the commandos, in addition to providing security in the area.
Source: Colombian Air Force