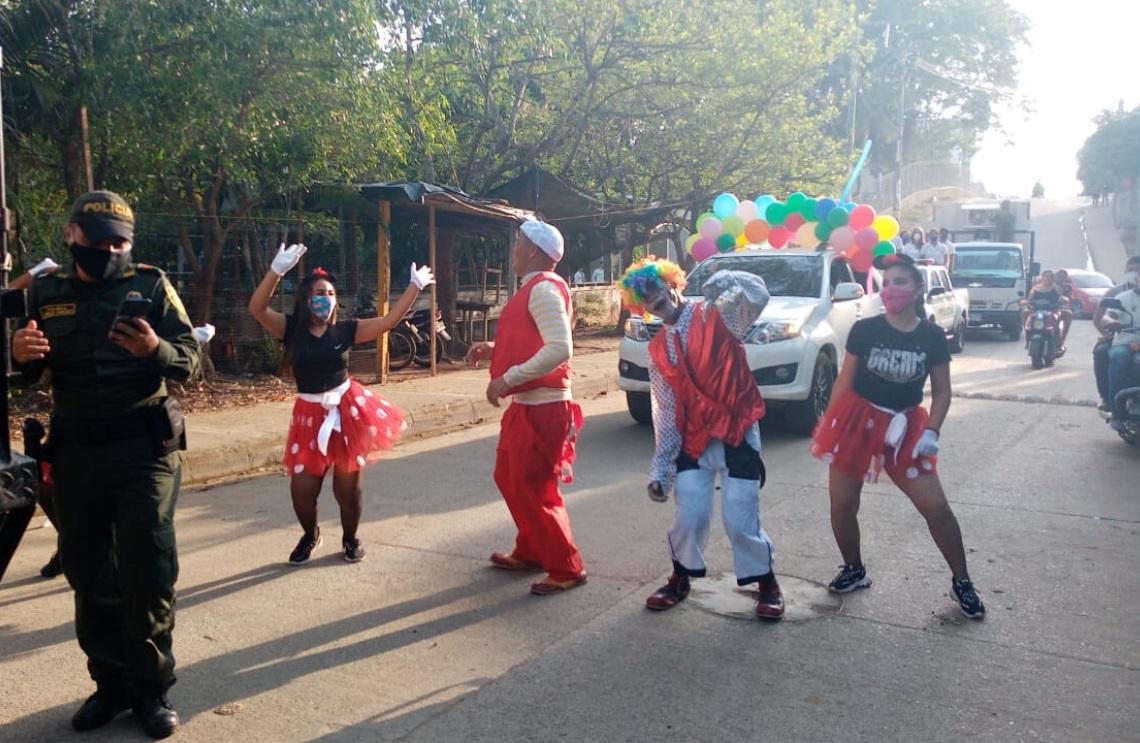 Despite the mandatory preventive isolation ordered by the President of the Republic because of the covid-19, soldiers of the National Army, in coordinated work with the Fundación Corazón Contento and the National Police, implemented a strategy to reach many children in Caucasia, helping them to live with the confinement in the frame of the quarantine.
On this occasion, the National Army strives to bring joy and fun to the children of Caucasia, Antioquia, as well as in many places in the national territory that have in the same way had to go through the health emergency, caused by the covid-19 virus.
The soldiers of the Comprehensive Action and Development Support Battalion No.7, with no other weapons than their clown costumes, along with the National Police and the Fundación Corazón Contento staff, accompanied the activity with children's music through all the streets of the municipality, to bring joy to those who danced, sang and smiled at the windows and doors of their houses with their heroes, who instead of wearing a cape wear their pixelated uniforms.
The music and the costumes made the children increase their happiness, seeing that these men and women approached them to give presents and fruits to them. With this activity it was possible to reach approximately 1,000 children, who did not imagine this pleasant surprise of their heroes.
Source: press - National Army