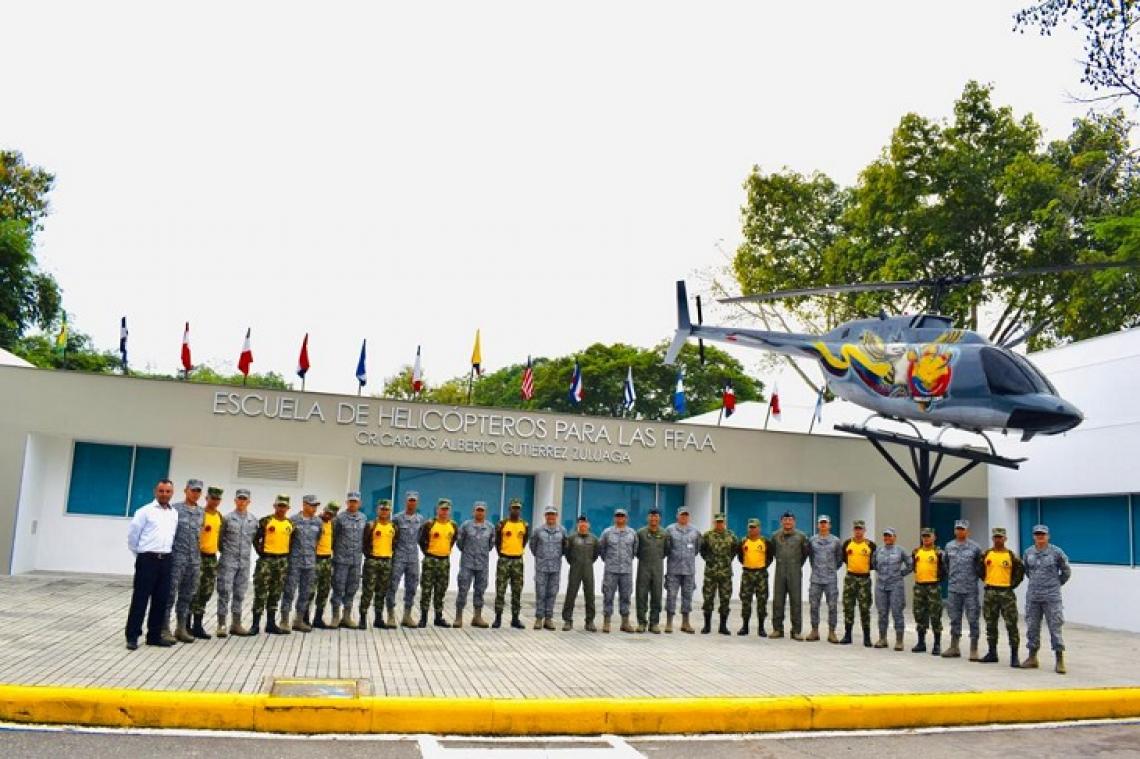 In the Air Combat Command No. 4, the course No. 2 of Operation ETAA (Ground Combat Battalion Aeronautical Support Team in Spanish), given by the Aeronautical Education Group of the Unit and composed of 10 students of the National Army and 10 of the Colombian Air Force.
The course, which lasted two weeks, covered theoretical and practical phases. It was taught by highly qualified instructors, in charge of evaluating the students' conductance during the instruction phase.
This course was carried out in order to train military who must operate properly the different equipment used for the maintenance of the aircrafts.
During the instruction, concepts related to the handling of compressors, lighting equipment, non-motorized ramp (ETAA), pressure washers, hoists, power generators, tractors and utility tractors, among others, were studied.
It should be added that among the students there was a woman who conducted in the same way as her colleagues demonstrating their abilities and intelligence.
The learning joint work conducted by the Military Forces, not only helps the exchange of ideas, but in the same way, generates new and useful knowledge to be implemented in real.
Source: Colombian Air Force