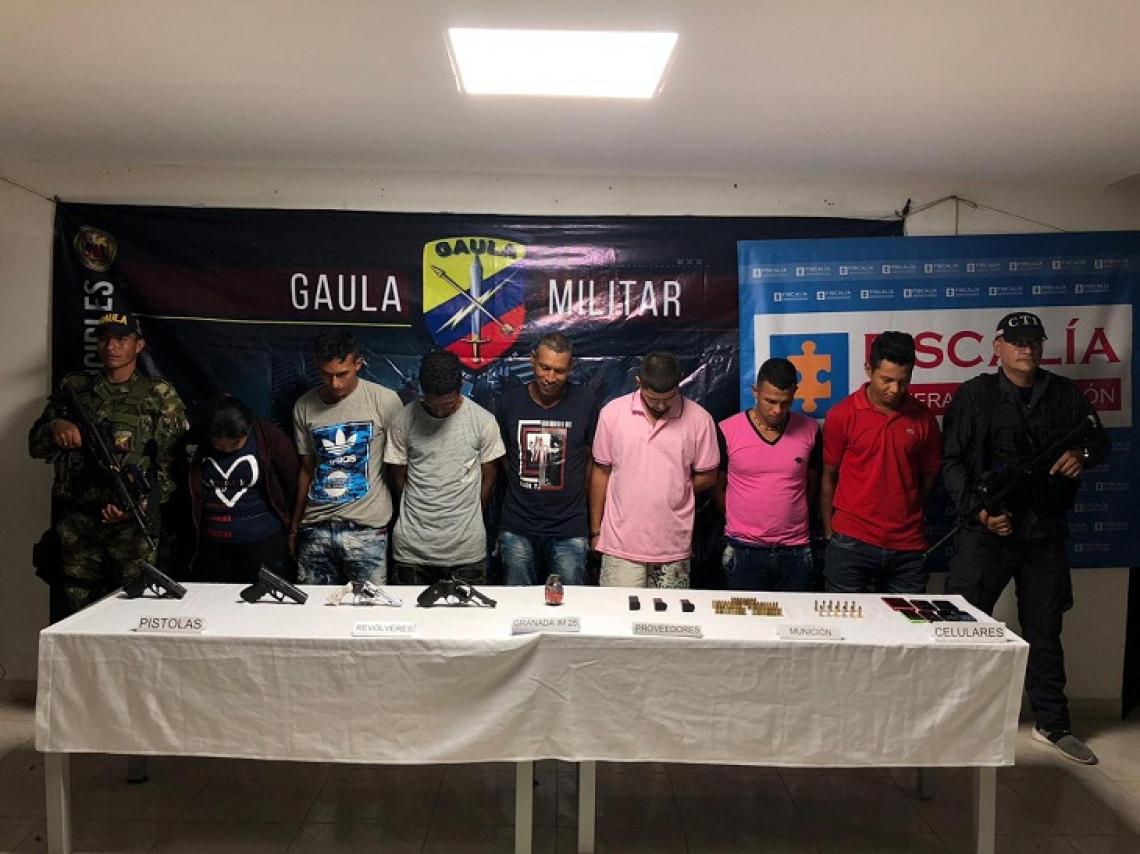 An important result occurred in recent hours, thanks to military operations carried out inter-institutionally by the National Army and the CTI (Technical Investigations Corps) of the Attorney General's Office that led to the capture of seven individuals, including a woman, who allegedly would be in charge of carrying out the selective homicides, "adjustments of accounts" and extortion in the Bajo Cauca region, in the department of Antioquia.
The individuals were identified with the aliases "La Gorda", "Veneno", "El Paisa", "El Viejo", "Carlo", "Rata" and one without identification, intended to carry out terrorist attacks in this municipality, throwing grenades against merchants who don't pay extortion.
These individuals are apparently those responsible for the death of a minor of age in La Apartada, in the department of Córdoba and are in the same way accused of committing the latest killings in the municipality of Caucasia as well as the targeted killing of people related to the sale of narcotics, with the order to take the places of micro traffic and the urban routes for these substances.
At the time of the capture, troops found four rifles, three magazines, ammunition, a grenade, cell phones and 17 sim cards for mobiles.
In this way the Military and Police Campaign Aquiles continues working for the security and defense of the region and invites the community to denounce through the national toll-free line 147 to find the perpetrators of this type of illegal operations that attack against the tranquility of the population.
Source: National Army