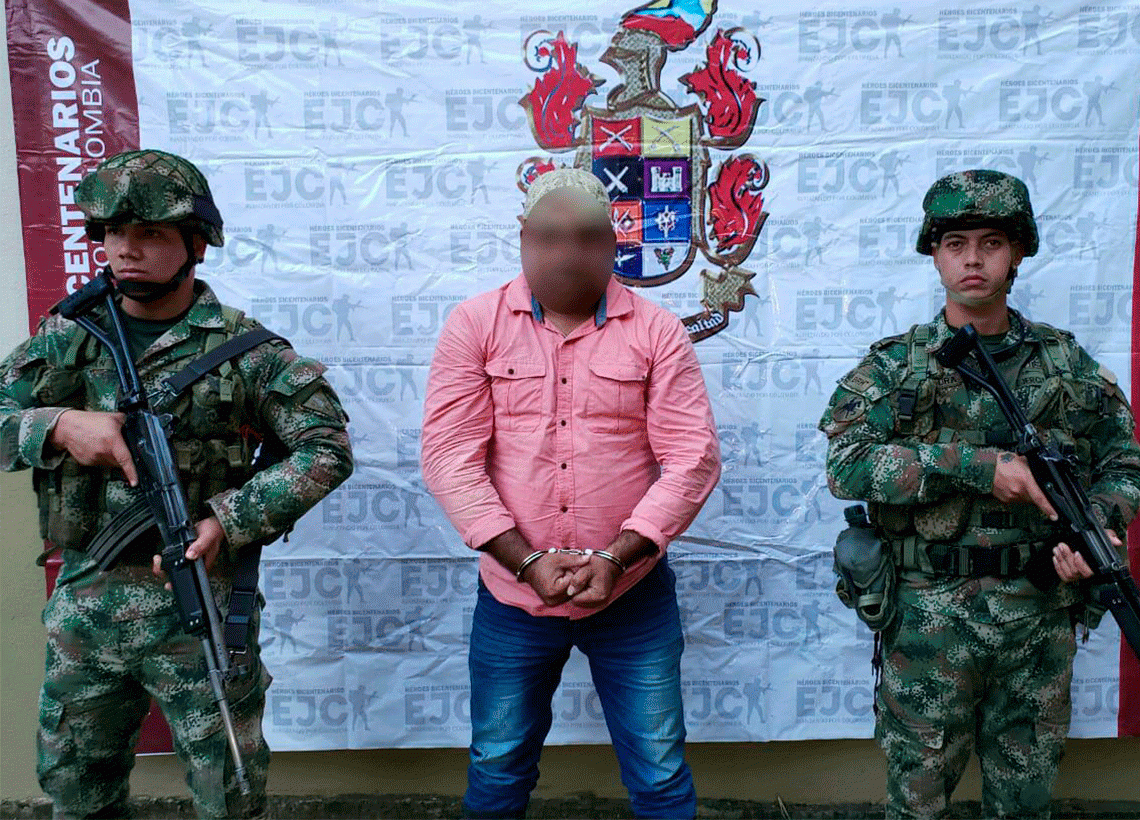 In the framework of the Bicentenary plan, Heroes of Freedom, the Task Force "Quiron" through a control checkpoint coordinated with the National Police managed to strike a new blow to the criminal structure Eln with the capture of the head of urban militias of the "Camilo Cien Fuegos" group of the Eln.
The capture realized a judicial order issued by the second court of the municipality of Saravena. It was carried out in the hamlet Mata Oscura in the municipality of Arauquita, after an arduous work of eight months of investigation and a wide deployment of the troops of the National Army and the National Police.
This is alias 'Rambo', 35, with 15 years in the Organized Armed Group. He was responsible for the collection of extorted money to strengthen the finances of the criminal group, he would conduct criminal activities in urban areas of the municipalities of Arauca, Arauquita, Saravena , Fortul and Tame, especially the so-called pistol Plan, targeted assassinations and terrorist operations with explosive devices against the civilian population and the Security forces.
In the same way, alias 'Rambo' had one of the largest smuggling fuel "franchises" in the municipality of Arauquita, which was subsequently marketed throughout the department of Arauca. In addition, he had great influence to order terrorist operations in the departments of Boyacá and Casanare. He was wanted by an Interpol blue notice for the crimes of rebellion, conspiracy to commit a crime, favoring contraband, and corruption.
Source: Eighteenth Brigade of the National Army