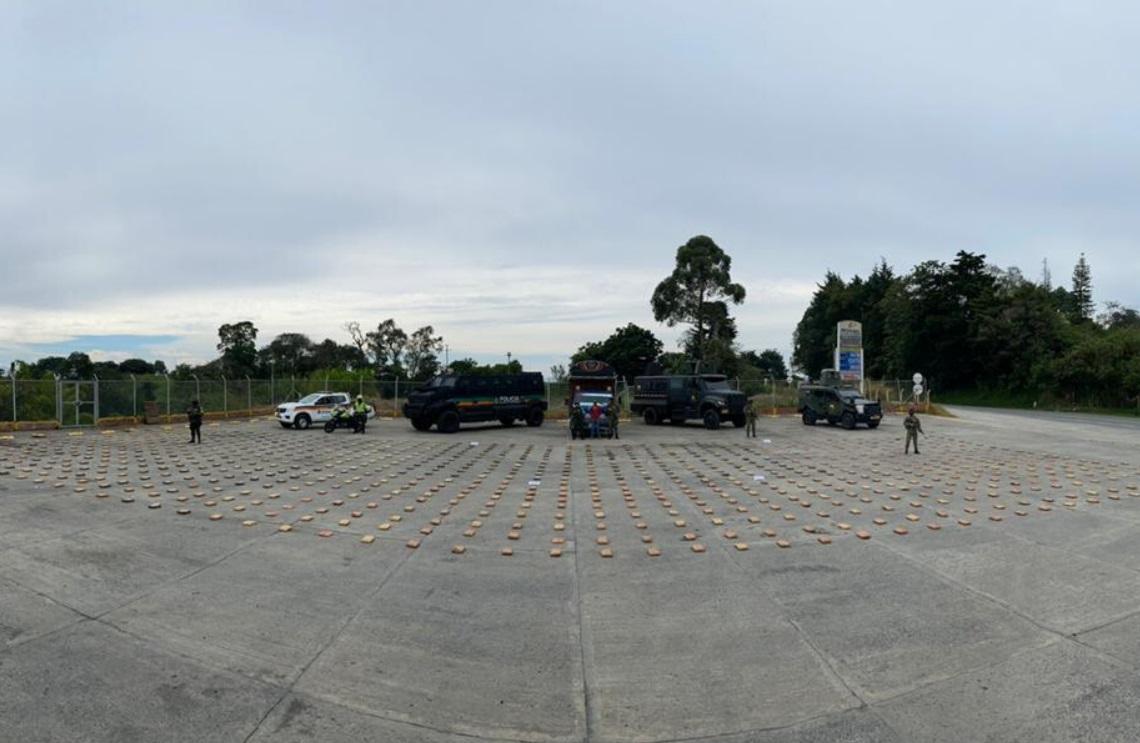 Thanks to the information provided by human intelligence, an individual was captured for the crime of trafficking, carrying and manufacturing of drugs.
In development of territorial control operations, within the framework of the Bicentenary Plan Heroes ode la Libertad, troops of the Twenty-Ninth Brigade, unit of the Third Division of the National Army, in coordination with the Cauca Transit and Transport Police, found 945 kilograms of creepy marijuana, transported in an NPR-type vehicle that traveled in a rural area of ​​the municipality of Piendamó, Cauca.
The result was possible thanks to the initiative and operational dynamics of the troops along the Pan-American highway. Thus, by a checkpoint, the vehicle is stopped, and after carrying out the respective protocol, the military detected the packages that, due to their smell and characteristics, would be marijuana.
According to information, this psychotropic would belong to the Dagoberto Ramos Mobile Column, of the residual Organized Armed Group, and would be destined for the city of Mocoa, capital city of Putumayo, where it would later be distributed to different parts of the country. For this crime, a person was caught in flagrante delicto, who was put into custody of the authority to continue with his judicial process.
The Command of the Twenty-Ninth Brigade of the National Army appreciates the permanent collaboration of the civilians, which has been vital in providing information that helps to decisively combat this problem that plagues the municipalities of the department of Cauca.
Source: National Army - News Agency