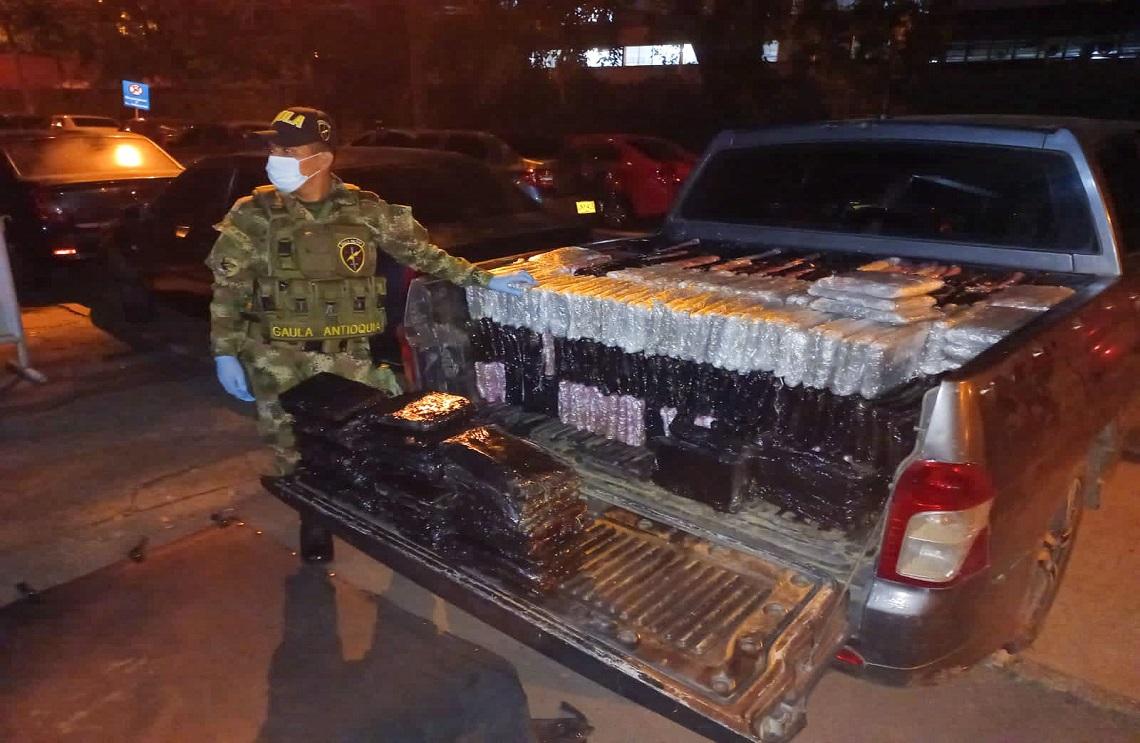 The hallucinogens were being transported from Valle del Cauca to the eastern center of the capital city of Antioquia. In the operation two individuals were captured, one of them would be a member of the GAO-r-36
Thanks to a rigorous military intelligence process, units of the National Army and the Police, captured in flagrante delicto alleged members of the GAO-r-36 and the GDCO Caicedo, when they intended to distribute half a ton of marijuana in the city of Medellín (Antioquia), which would be valued at more than 2,500 million pesos.
The two individuals were tracked by troops of the National Army of the city of Cartago, Valle del Cauca, when aboard a van loaded with narcotics, they started their journey to the capital city of Antioquia. One of the alleged criminals, who would be a member of the GAO-r-36, was driving the vehicle with the drug. The other, identified as a member of the GDCO Caicedo, was traveling on a motorcycle as escort.
More than a thousand packages were found by troops, which contained 500 kilos of marijuana. In the same way the vehicle, the motorcycle, three cell phones and cash. Elements and individuals were put into custody of the authorities.
With this result it was possible to significantly decrease the distribution and commercialization of hallucinogenic substances in Medellín and its metropolitan area, in addition to hit the criminal finances of the FARC dissidents and other groups outlaw.