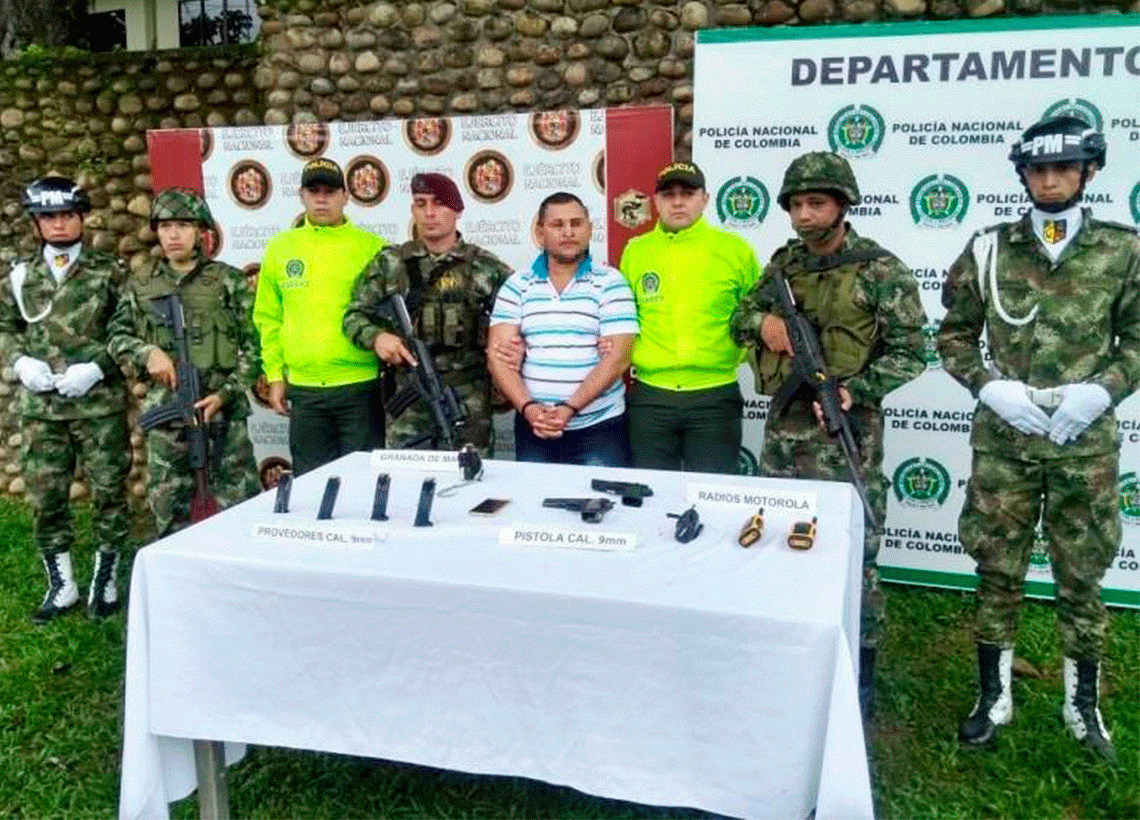 In a military operation carried out by troops of the National Army, in coordination with the Caquetá police, it was possible to capture the individual known by the alias 'Mono Toño', ringleader of the residual substructure 49, designed to replace alias "Tocayo Guaraca". He has been assigned to be responsible for continuing with the commercialization of narcotics in the south of the department of Caquetá and some municipalities in the department of Putumayo.
The operation that led to this important capture and helps to give tranquility to the region of the Colombian Amazonas, had been carried out since several days ago, thanks to the work of military intelligence that found this individual in rural area of ​​the municipality of La Montañita, in the department of Caquetá, a place where the troops of the Juanambú Infantry Battalion accompanied by National Police units, captured alias 'Mono Toño'. Troops found in his possession two short-range firearms, four 9-millimeter magazines, a grenade and two communication radios.
Alias ​​'Mono Toño' had more than 9 years of crime in the extinct front 49 of the Farc where he joined as a member of the networks to support terrorism. He was appointed by 2012 and 2015 as leader of these support networks, taking charge of the collection of money extorted from the farmers and merchants of the municipalities of the southwest of Caquetá.
After the signing of the peace accords, he returned to illegality by assuming control of several routes for the shipment of alkaloids, mainly those that lead to Brazil and also he was in charge of the production of drug laboratories.
The man was put into custody of the Special Prosecutor's Office No.162, where he must face charges for the offense of aggravated conspiracy, in events that took place on April 5, 2018.
Source: National Army