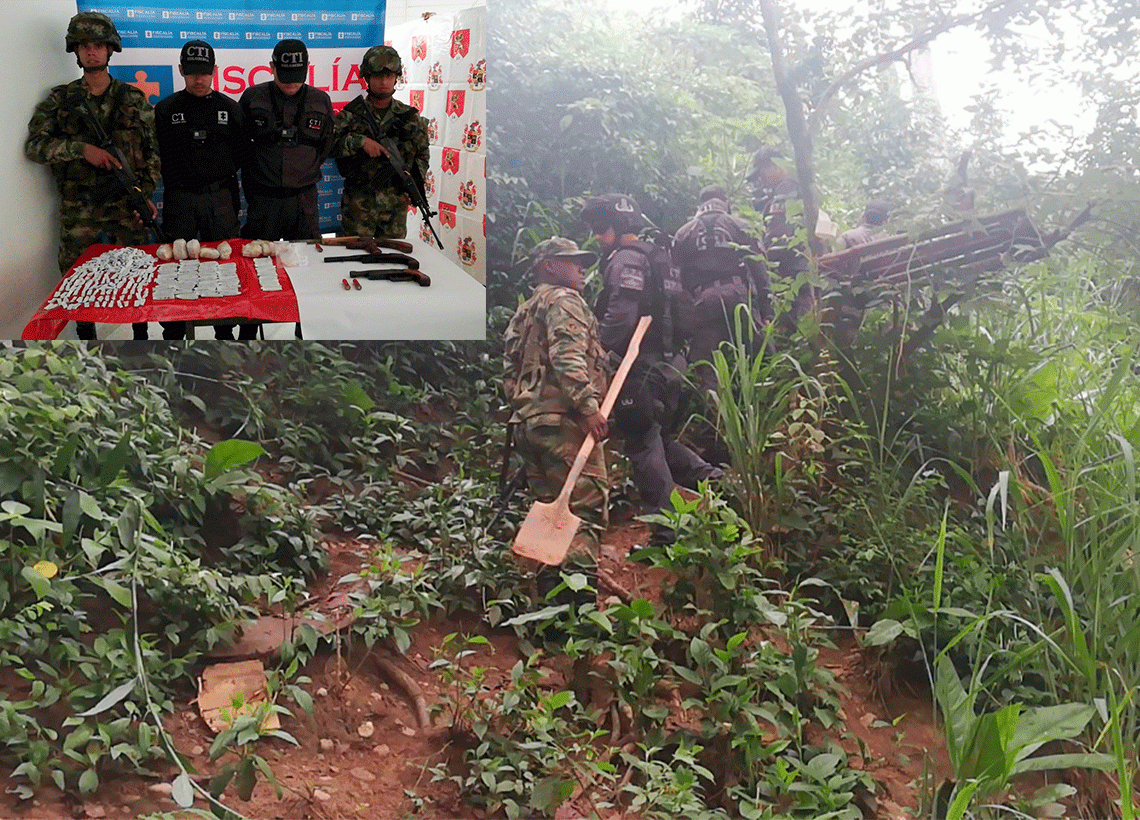 In the frame of the operation 'Horus', troops of the Ricaurte Battalion of the Fifth Brigade, of the Second Division of the National Army, with the support of the CTI (Technical Investigations Corps) of the Prosecutor's Office, firearms and hallucinogenic substances were found. They would have been commercialized in Bucaramanga and its metropolitan area.
The operation occurred in a wooded area of ​​La Inmaculada sector in the capital city of the department of Santander, where thanks to the civic participation network, the soldiers and units of the CTI (Technical Investigations Corps) arrived at an illegal depot that contained 305 doses of cocaine, 324 marijuana cigarettes, three firearms and cartridges; all of this material would cost approximately 4,861,000 pesos.
This result hits the organized criminality groups that get money through illicit activities, which generate insecurity. In the same way, the Heroes of the Bicentenary reaffirm their commitment to work in a joint, coordinated and interagency way for the security and community wellbeing.
Source: Fifth Brigade of the National Army