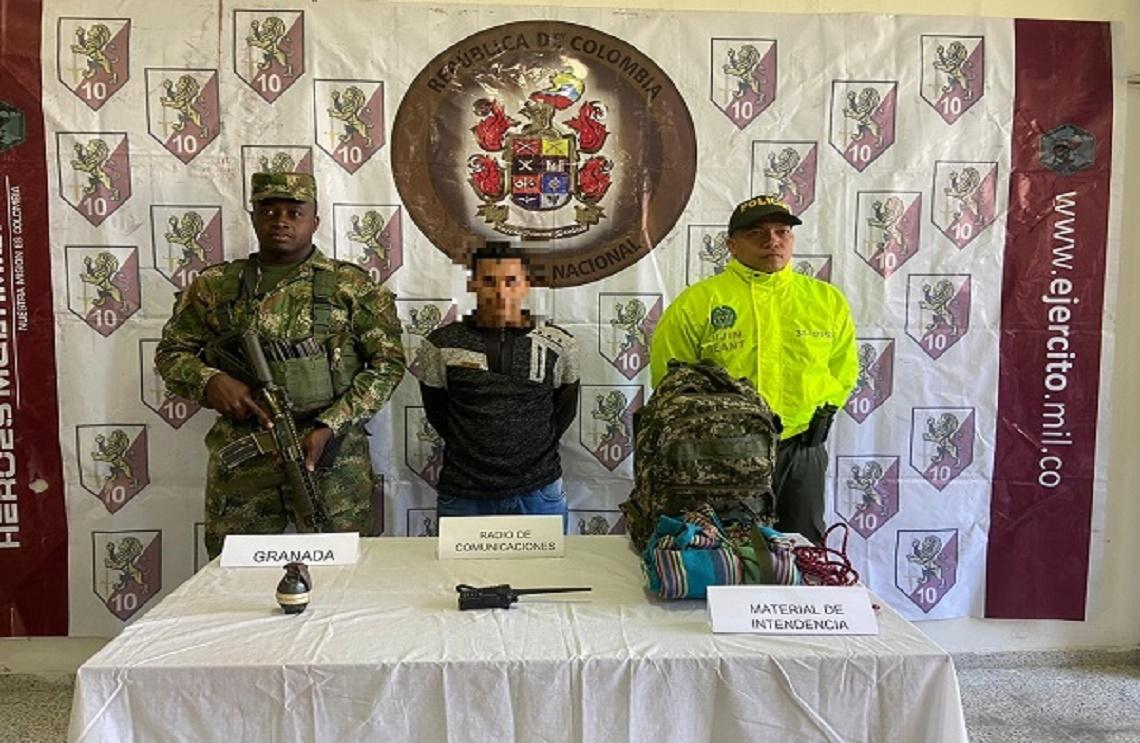 The events took place in the village of El Río in the municipality of Ituango, north of the department of Antioquia.
During review tasks, by means of road control checkpoints, the army works for the security of those who were traveling through the place, soldiers of the National Army noticed the work of a man who was acting suspiciously when he noticed the work of the members of the Military Forces.
Immediately, the soldiers proceeded to verify and check the individual, finding, inside a briefcase, a fragmentation grenade, as well as garments for exclusive use of the National Army and emblems of the Organized Armed Group, GAO, Clan del Golfo; so he was arrested.
The individual and the material were put into custody of the authorities for the prosecution process.
In the same place, a minor approached the soldiers assuring that he did not want to continue in the ranks of the aforementioned illegal group. The 17-year-old man was put into custody of the Colombian Family Wellbeing Institute for the restoration of his rights.
Source: Press – National Army