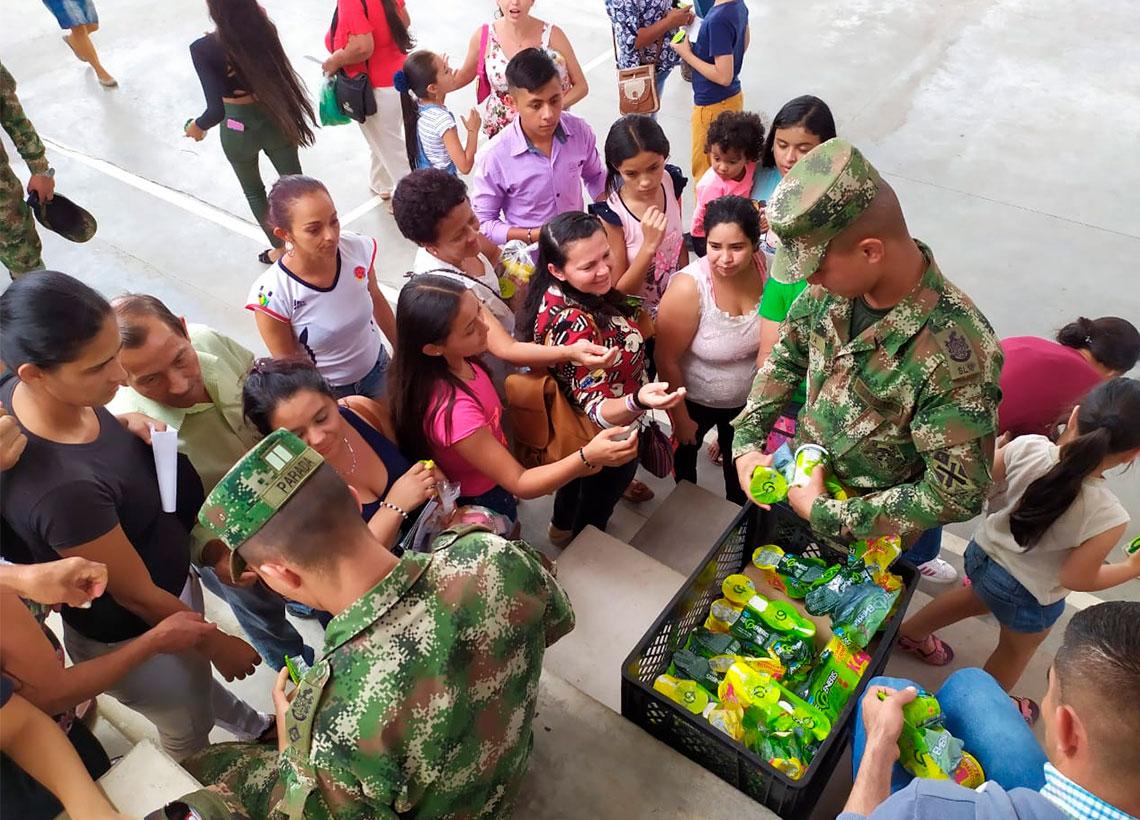 About 700 people received the Bicentenary heroes, who brought several services, medical care, personal care and playful activities.
In the framework of the Fe in Colombia program – Yo Soy Santander, soldiers of the Artillery Battalion No.5 'capitan José Antonio Galán' of the Fifth Brigade, of the Second Division, led this weekend a Development, Well-Being and Recreation activity to the inhabitants of Curití, in the department of Santander.
About 700 people received care in medical services, dentistry, psychology, Pediatrics, gynecology and personal care. In the same way the younger ones got the joy of the Bicentenary heroes, who with playful activities, music, games, contests and presents, conducted the activity. 
This activity took place thanks to the inter-institutional work conducted by the National Army, the Municipal Mayor's Office of Curití, the University of Santo Tomás, the minute of God University, the University of Santander, the Autonomous University of Bucaramanga, the Colombian Association of medical students, SENA - San Gil, the Food Bank of the Archdiocese of Bucaramanga, the optometry center Visual Plus and the reserve Professional officers of this unit.
Source: National Army - Fifth Brigade