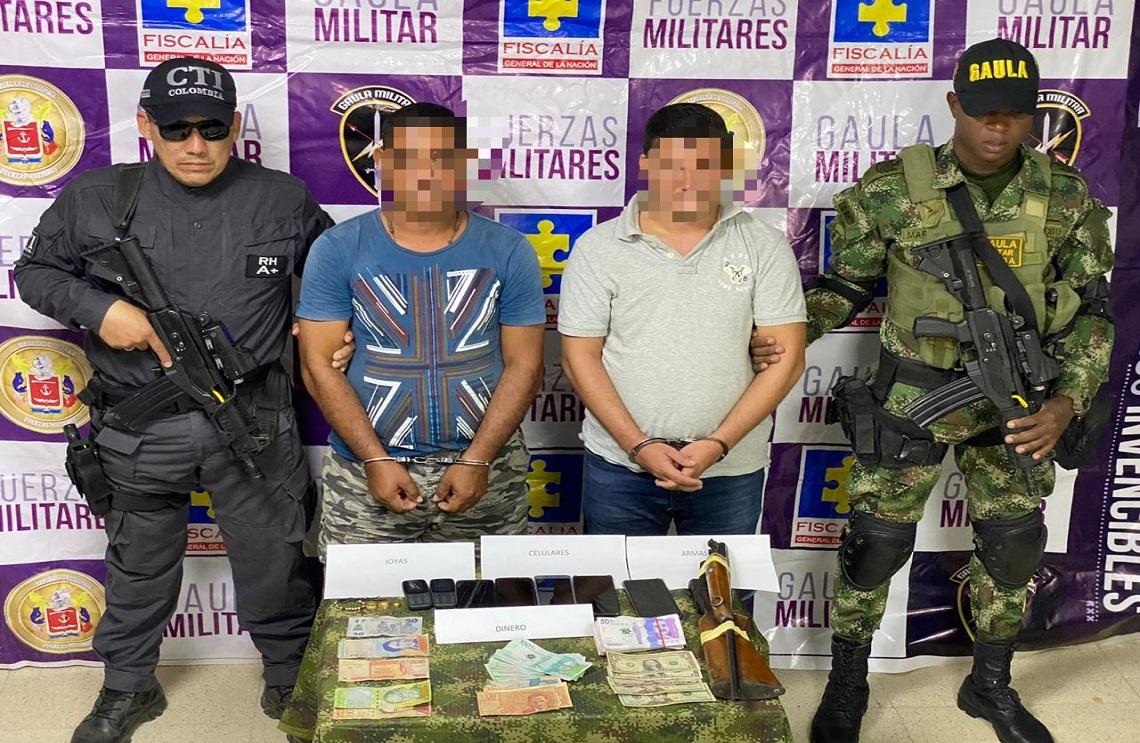 These individuals had in their possession war material and more than 10 million pesos in cash when they were captured.
In military and police operations against crime factors in the department of Chocó, and in response to early warnings No. 019 and 068 of 2018, it was possible to capture the individuals known as alias Juan 20, alias Pinto and alias el Médico, apparently belonging to the Pablo José Montalvo Cuitiva Substructure, of the Clan del Golfo.
The operation was carried out in Caño la Honda, in the municipality of Riosucio, in the department of Chocó, when Army and Police units, in development of the Agamenón military and police campaign, received information from the Civic Participation Network that said these men were in the area, intimidating the civilian population.
According to the first information, alias Juan 20 would be the financial and logistical ringleader of this Substructure; alias Pinto, would be the group leader and manager of drug trafficking routes in the area, and alias el medico would responsible for the health in this substructure.
With this result, the logistical and financial structures of the organized armed group GAO Clan del Golfo, which has been committing crimes in the department of Chocó, are heavily hit.
The military operations conducted by the National Army will continue to be carried out in the departments of Antioquia, Córdoba and Chocó, with the aim of continuing to hit the logistical and criminal structures of criminality in the region. In the same way, it will continue to work for the protection and safety of the population, neutralizing any operation of the terrorist groups.
Source: National Army