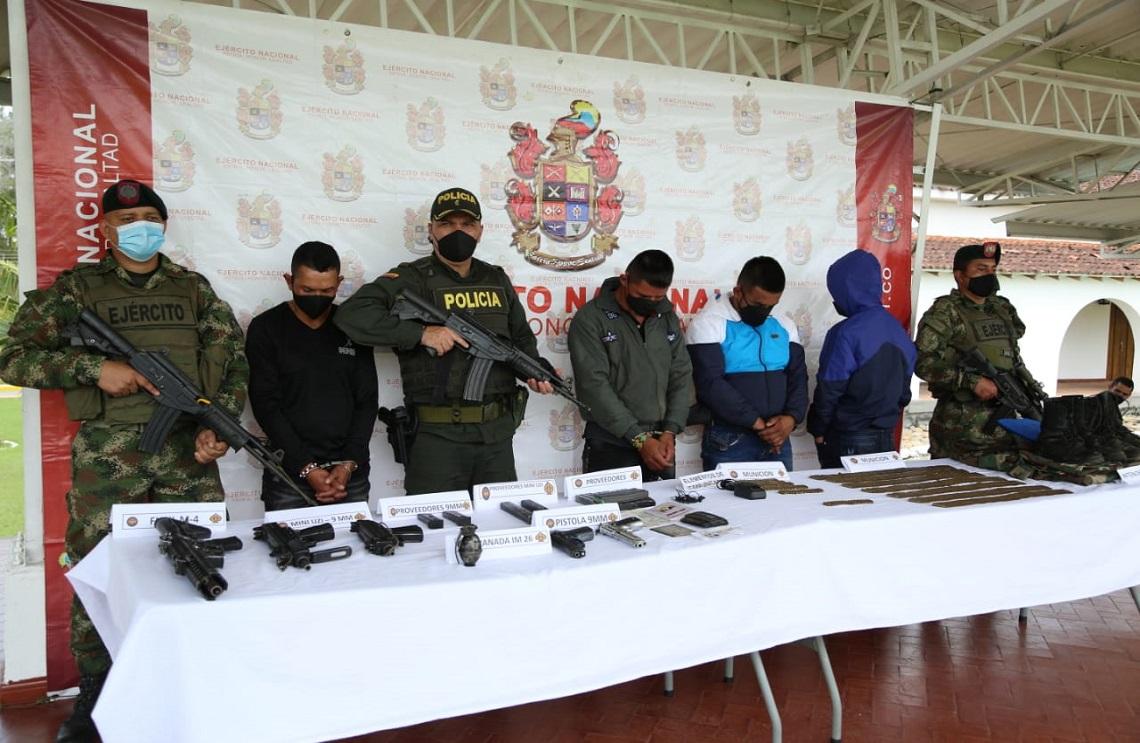 Troops of the Cauca Specific Command, of the Third Division of the National Army, in development of military operations, captured the individual known by the alias of Alacrán, who is alleged the sixth ringleader of the residual Organized Armed Group (GAO-r) Carlos Patiño, of the FARC dissidences.
This result was made possible thanks to the intelligence operation carried out by the men of the Rapid Deployment Battalion No.10 of the Rapid Deployment Force No.4. Among those captured are Rubén Rengifo Yande, suspected to be alias Alacrán, ringleader of the Finance Group and who would have been in charge of the support networks of the residual structure in the municipalities of Los Ángeles, Baraya, Paloma and Pandiguando, directed by alias Kevin, third in command of the residual Organized Armed Group Carlos Patiño. In the same way, Edward Papameja, known by the alias of Barbas, and Diosides Bermúdez, known by the alias Carlos or Caliche, were captured.
In this operation, a minor was recovered, who was placed into care of the Instituto Colombiano de Bienestar Familiar (Colombian Institute of Family Wellbeing), ICBF.
During the operation, an American M4 rifle, two Uzi sub-machinerifles, two pistols, a hand grenade, four rifle magazines, two magazines of Uzi sub-machinerifles and ammunition of various calibers were seized. These captures hit directly the finances of the residual Organized Armed Group, and the dismantling of the group that threatened the community attached to the Plan Nacional Integral de Sustitución (National Comprehensive Replacement Plan), PNIS, and the farmers of the municipality of El Tambo, Cauca, is achieved.
Source: National Army News Agency