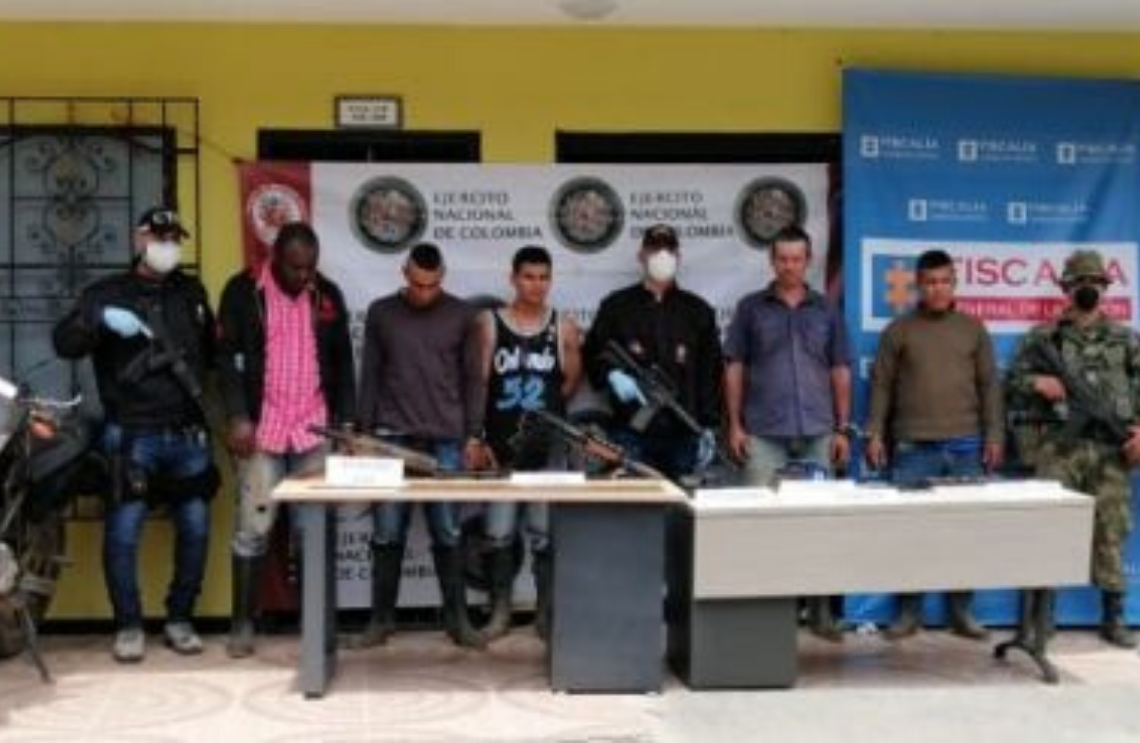 During the military operation, the recovery of two minors was in the same way possible. They were handed over to the Colombian Institute of Family Wellbeing, ICBF.
Troops of the National Army, in military operations, with the support of the National Police, the Office of the Attorney General of the Nation and attending to the recommendation of early warning No. 027 of 2019, capture five individuals, apparently members of the Jairo de Jesús Durango Restrepo Substructure, of the organized armed group, GAO, Clan del Golfo, which receives a decisive blow that hits its financial and logistical structure.
The military operation was carried out in the village La Choclina, municipality of Anzá, in the department of Antioquia, when men of the Army received information from the Civic Participation Network about the presence of armed people in the area, who apparently were planning a criminal operation against the civilians and the Security forces.
Army soldiers arrived at the scene, who fought with this criminal substructure, and capture five criminals, who were identified as alias Héctor, alias Mecánico, alias Estudiante, alias El Gordo and alias Rubén, the latter was injured and received first aid from combat nurses, who acted within the framework of human rights and international humanitarian law.
In this operation, two minors who were forcibly recruited in the same way were recovered. Subsequently, they were handed over to the Colombian Institute for Family Wellbeing, ICBF, in order to restore their rights.
In the same way, it was possible to find two long weapons, a short weapon, magazines, different cartridges of various calibers and a motorcycle.
The individuals were put into custody of the authorities, who ordered to put them into prison for crimes of conspiracy to commit crimes, forced recruitment of minors, and manufacture, trafficking, and carrying of firearms.
With this result, the command and control structure of the Clan del Golfo, which has been committing crimes in the department of Antioquia, is heavily hit.
Source: National Army - press