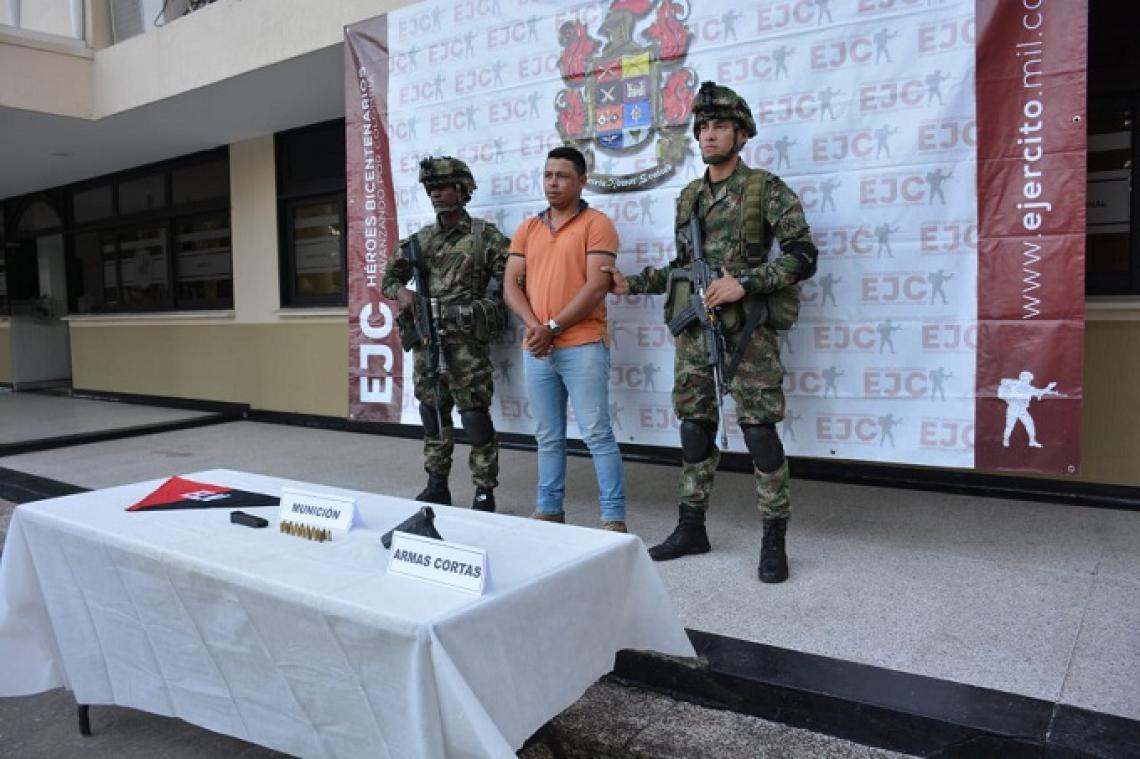 The decisive military operations of the Quirón Task Force, a unit of the Eighth Division in the department of Arauca, strike a new blow to the organized armed group Eln, with the capture of this member of the terrorism support networks. The individual is responsible for the planning and planting of explosive devices against civilians and the critical infrastructure of the State, as well as selective kidnappings for extortive purposes and the execution of the so-called Plan Pistola (gun plan) against members of the Security forces, operations that go against Human Rights and IHL.
Alias "​​Pipias" or "Gordillo", with eight years in the Omaira Montoya Henao group, had as his area of ​​criminal interference the urban area of ​​the municipality of Arauquita and the rural areas of San Miguel, La Victoria, El Oasis and Aguachica.
The individual was captured by means of infiltration maneuvers by troops of the Ground Operations Battalion No. 29, in El Futuro village. Alias "​​Pipias" or "Gordillo" had at the time of his capture a short rage firearm, a magazine for it, ten cartridges and a scarf alluding to the criminal group. Subsequently, he was put into custody of the authorities to face charges of rebellion, terrorism and homicide.
Source: National Army