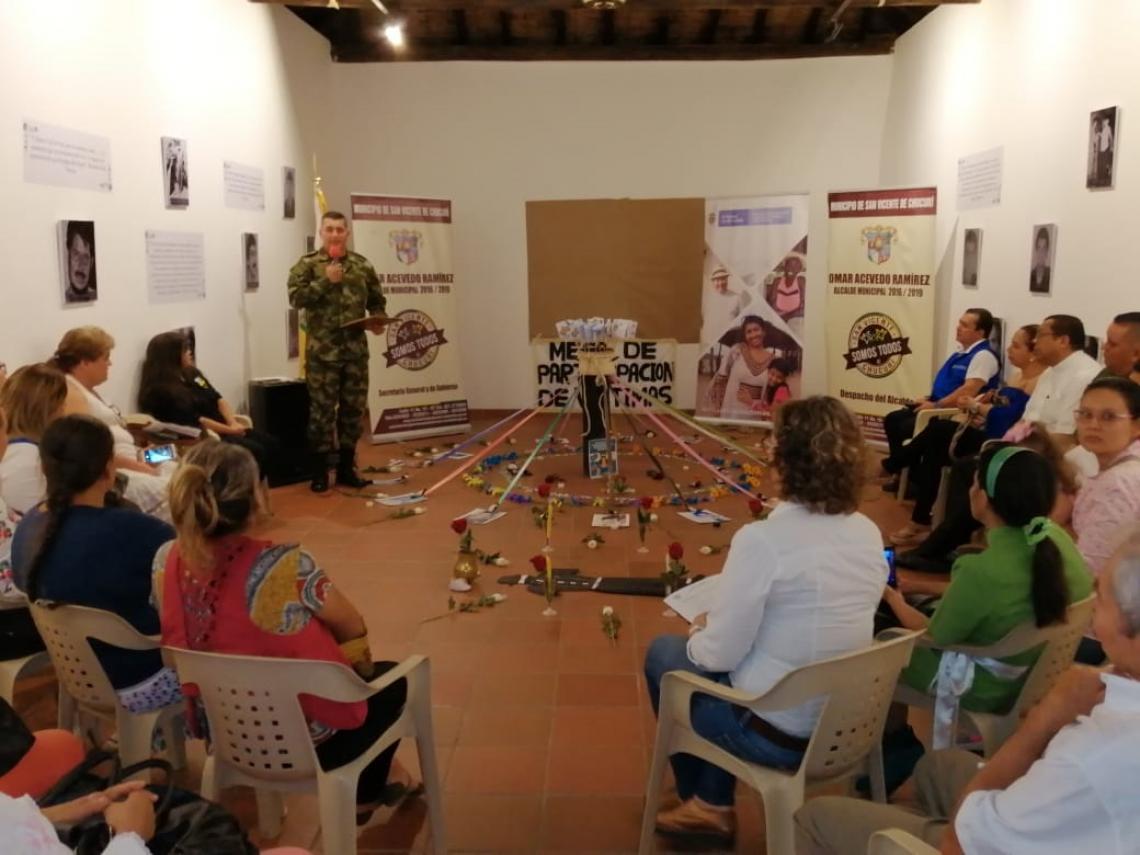 In the framework of the International Day of Victims of forced Disappearance, the Infantry Battalion No. 40 Coronel Luciano D'elHuyar of the Fifth Brigade, of the Second Division, commemorated the victims of forced disappearance and of antipersonnel mines at an event carried out in the House of Historical Memory of this military unit, in San Vicente de Chucurí, in the department of Santander.
With the attendance of approximately 50 relatives of victims of the conflict, the City Hall, the Victim Participation Board, the National Army, the Police and other local institutions paid tribute to those who one day left their families in the middle of the conflict and today their location is unknown.
At the event, which began with a minute of silence in memory of the disappeared, different activities were in the same way carried out with families and their loved ones who brought flowers and photos to commemorate this moment.
In this way, the Bicentenary Heroes of the Fifth Brigade, express their commitment to commemorate and remember the civil and military victims who have suffered the consequences of the conflict and will remain forever in the memory of society.
Source: National Army