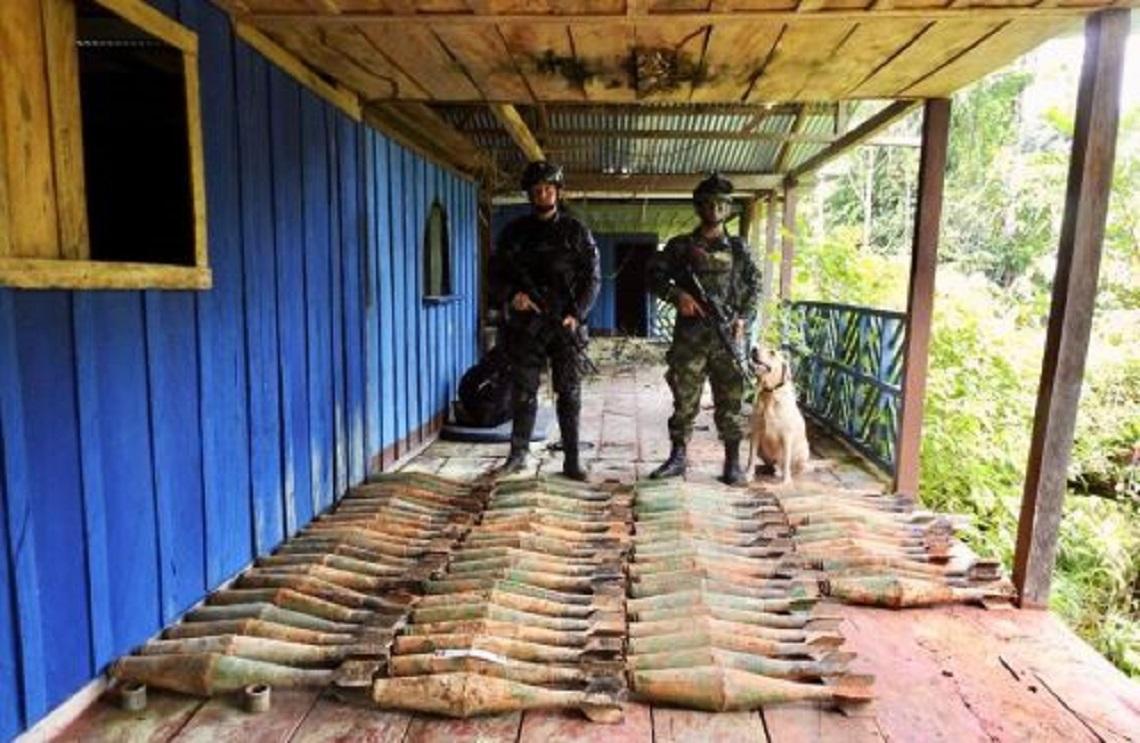 With this result, the illegal structures that seek to generate anxiety in the communities of the south of the country stop receiving more than 1,000 million pesos weekly; in the operation 73 grenades (81 mm) were in the same way found.
National Army soldiers found and destroyed a laboratory in the municipality of Puerto Leguízamo, in the department of Putumayo, with the capacity to produce around 3,000 kilograms of cocaine hydrochloride per week. According to intelligence reports, this laboratory would serve as a source of financing for the residual organized armed group (GAO-r) - Carolina Ramírez, which commits crimes in the south of the country.
The military operation against drug trafficking was carried out by the Sixth Division of the National Army with troops of the Artillery Battalion No.27 General Luis Ernesto Ordóñez Castillo, of the Twenty-seventh Jungle Brigade and the Drug Trafficking Brigade, after a technical and human intelligence procedure that is part of the Operation Inocencio Chincá, which is carried out jointly with the Colombian Air Force and inter-institutional with the Office of the Attorney General of the Nation.
Troops found approximately 800 kg of cocaine hydrochloride, about 850 Kg of coca base paste, 600 kg of chopped coca leaf, 790 gallons of liquid precursors, 16 microwave ovens, 2 electricity generators, a Martian (a cylindrical device that is used for the distillation in the process of cocaine hydrochloride), a dragon (structure where the fuel is stored), a compressor, scythes, liquid hydrogen, plastic tanks, among other elements, and chemicals necessary for the production of alkaloids. In the operation it was possible to find 73 grenades (81 mm). The damages suffered by the GAO-r Carolina Ramírez are valued at more than 8000 million pesos.
Source: Press - National Army