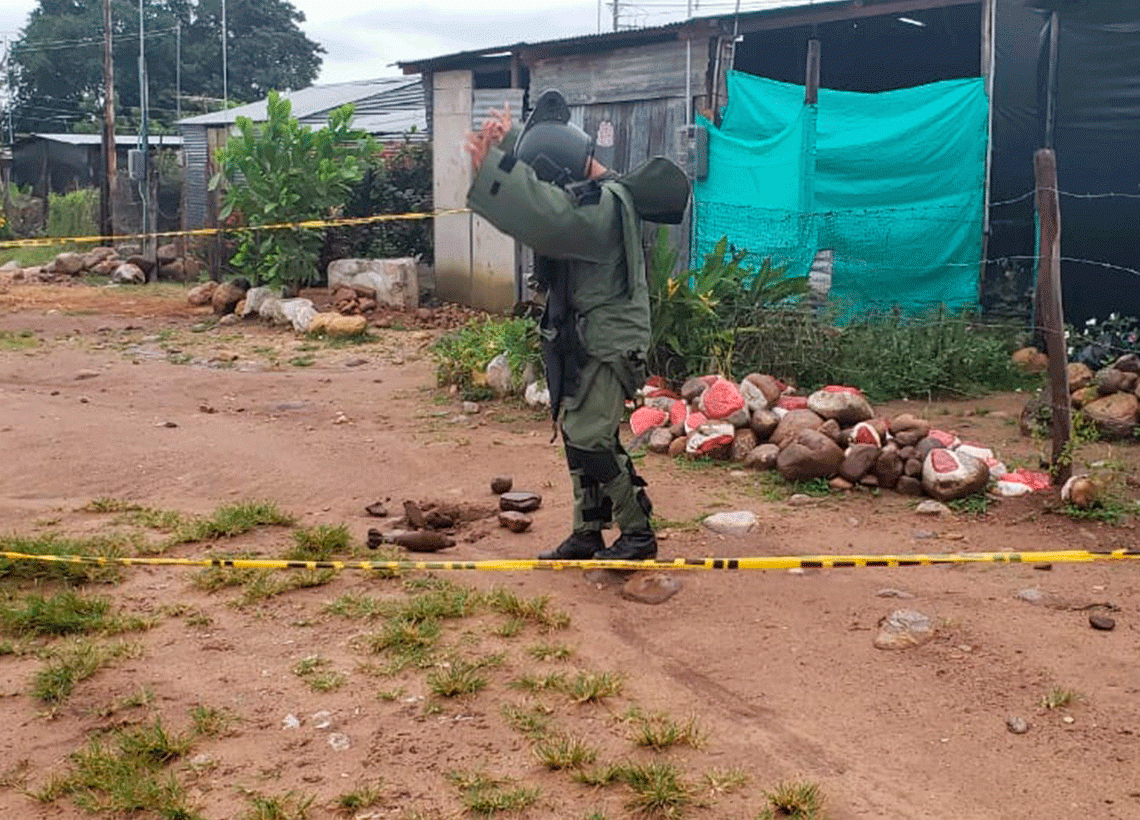 Group Exde neutralizes explosive device that had been planted in the urban area of ​​Tame, Arauca
The destruction of the device found in the middle of the road lasted approximately one hour and a half, safeguarding the good physical condition of more than 800 people living in the sector.
Troops of the Task Force 'Quiron' through its Explosives and Demolitions Team, Exde Delta conducted the controlled destruction of a grenade that had been buried on a road in the Rincon de la Esperanza neighborhood, in the municipality of Tame, in the department of Arauca.
It is a grenade, mortar type, which was found by the community. Immediately notice is given to troops of Military Engineers Battalion No.18 'General Rafael Navas Pardo', who took all the relevant safety measures.
At the same time the military isolated the area to continue with the safety protocols, and proceed under controlled conditions with the destruction of this war material approximately 502 mm long and 4,550 grams.
After an hour and a half of procedure, the soldiers who day after day fight and risk their lives to safeguard the civilian population took the ammunition to the outskirts of the neighborhood to be destroyed and put out of risk the children, adolescents and older adults, preventing collateral damage.
Source: Eighteenth Brigade of the National Army