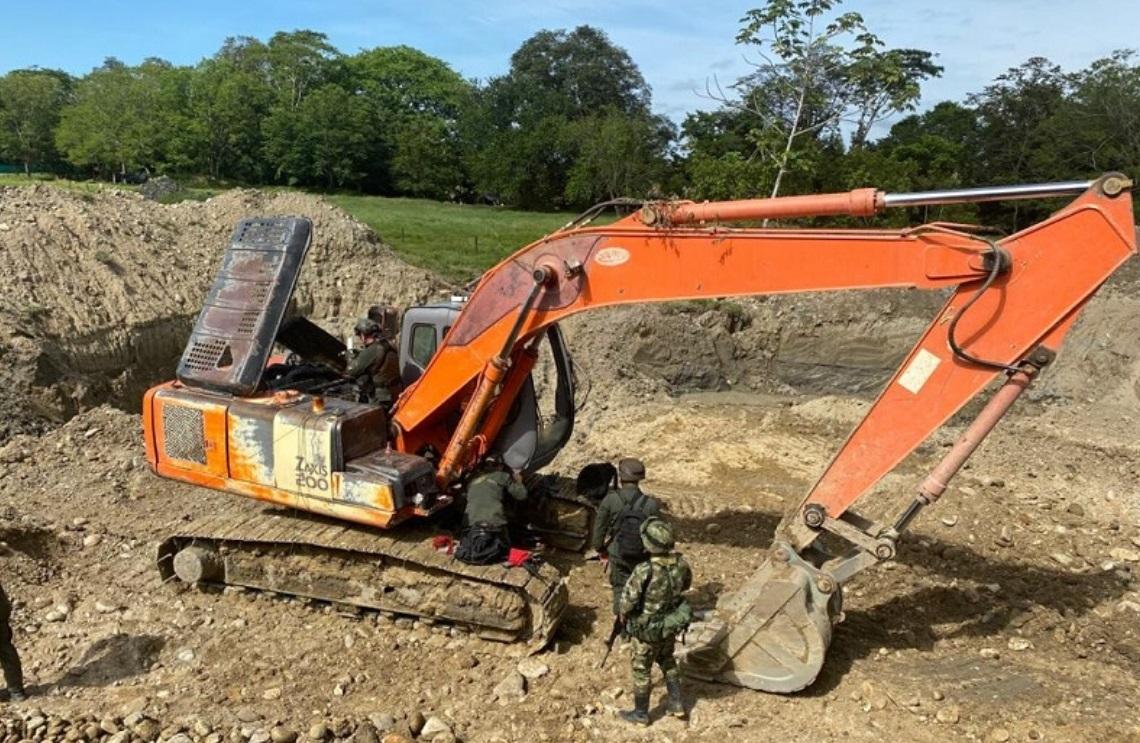 Troops of the National Army dismantle an illegal mineral production unit, which would generate approximately 240 million pesos a month of illicit income.
In development of military operations, framed in the Operation Artemisa, for the protection of water, biodiversity and natural resources, soldiers of the National Army, in a coordinated work with the Colombian Air Force, the National Police and in assistance to early warning No .026 of 2018, found an illegal open-pit mine, which had machinery to extract minerals without any official license.
The Army troops, thanks to the information provided by the Civic Participation Network, reach San Miguelito, Sonsón municipality, in the department of Antioquia, destroying in a controlled way the machinery used for the illegal exploitation of this mining site, which would be at the service of the Los Chatas organized crime group.
Three excavators, a motor and other items used for illegal exploitation were destroyed at the site. In this way, the criminal group is directly hit by around 1,225 million pesos by neutralizing machinery and equipment, thereby saving the water source of the La Miel river, which received sediments and suspended solids daily without no control.
With this result, the environmental impact on two hectares of the area where this mining production unit was found is reduced; the cost of recovery of this environmental damage is  approximately 200 million pesos.
Source: National Army News Agency