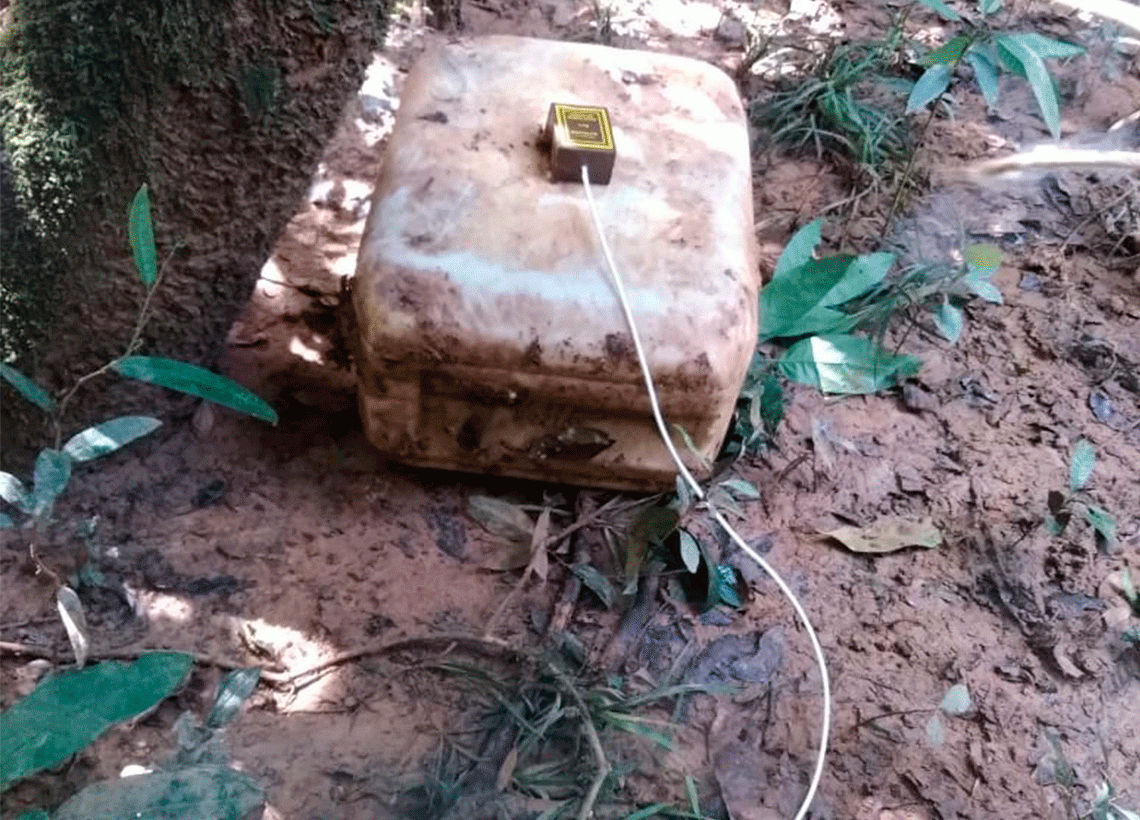 The important results are achieved in two military operations carried out by troops of the Twenty-Second Jungle Brigade in the village of Puerto Palma in the municipality of Calamar, Guaviare and in the village of El Palmar, in the municipality of El Retorno.
In the first military operation soldiers of the Infantry Battalion No.24 'General Camacho Leyva', in compliance with the Heroes of Freedom Bicentenary Campaign Plan, find and destroy 100 antipersonnel mines.
Thanks to the training and expertise of the canine team, the explosive devices were found in a clandestine warehouse in the Puerto Palma village of the municipality of Calamar, Guaviare.
These unconventional devices were intended to be planted to carry out attacks against the inhabitants of the region and the soldiers patrolling the area.
In another military operation, the troops of the Infantry Battalion No.19 'General Joaquín París', in the village El Palmar, municipality of El Retorno, manage to find a clandestine hideout with 50 kilos of chemical substance with explosive characteristics.
The explosive material valued at 50 million pesos in the illegal market, apparently would be used to manufacture about 50 improvised explosive devices.
The explosive substance was 200 meters from a house and near a road through which farmers of the region daily pass.
The 100 antipersonnel mines and the material for the manufacture of explosives were destroyed under controlled conditions and following the protocols for this procedure by the soldiers of the EXDE Group.