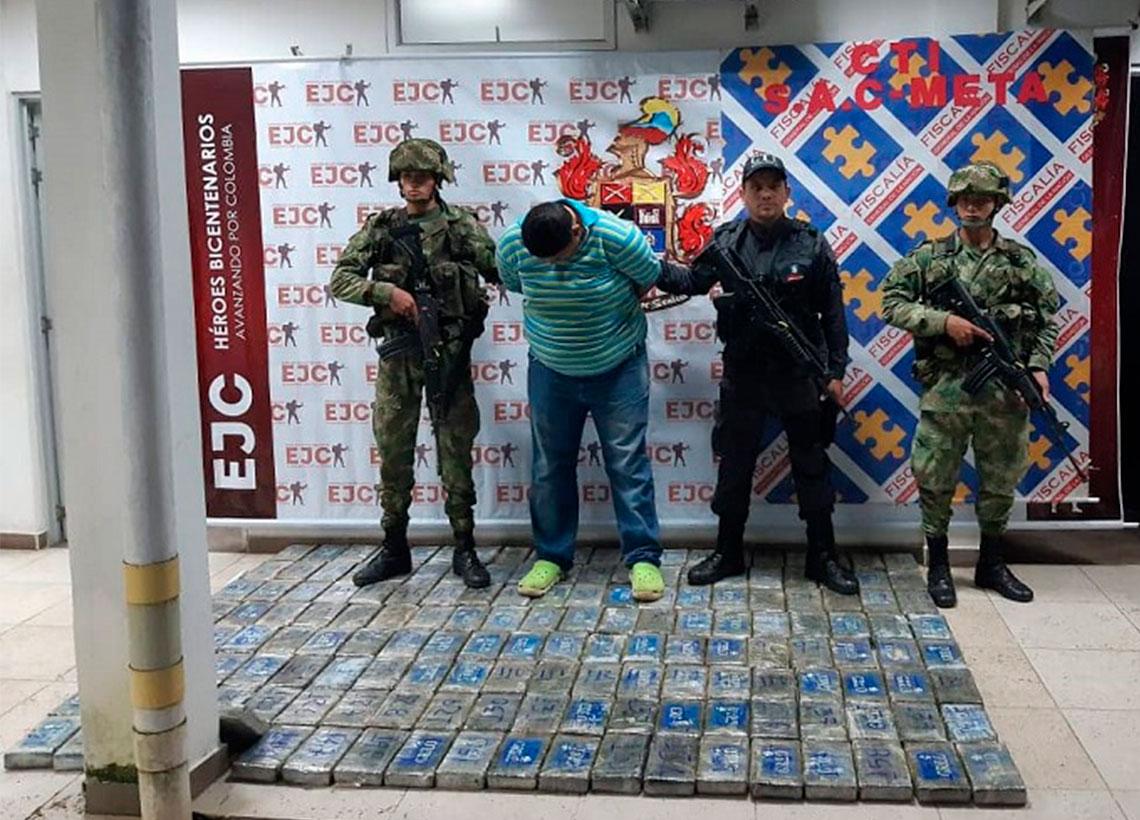 In inter-institutional operations with the Attorney General's Office, troops of the Seventh Brigade of the National Army captured an individual and found 160 kilograms of cocaine hydrochloride in the Orinoquía region.
Thanks to the information provided by military intelligence, troops of the Engineer Battalion No.7 'General Carlos Albán Estupiñán', of the Seventh Brigade, and personnel of the Judicial Police of the Criminal Analysis Section of the CTI (Technical Investigations Corps) made a strategic checkpoint in La Íraca, on the road that leads to the municipality of Fuentedeoro.
When carrying out the inspection of a truck, the troops found a double wooden floor, which contained 160 kilograms of pure cocaine, which would have the center of the country as its final destination to be sent abroad.
This drug that would have a cost of more than 1,000 million pesos and represent about 160 thousand personal doses, was intercepted thanks to the decisive operation of the troops; these doses won't be distributed to the people.
During the execution of this operation, the driver of the truck was captured, and the vehicle and a cell phone troops found, were put into custody of the Attorney General's Office, for the respective judicial process.
Source: National Army