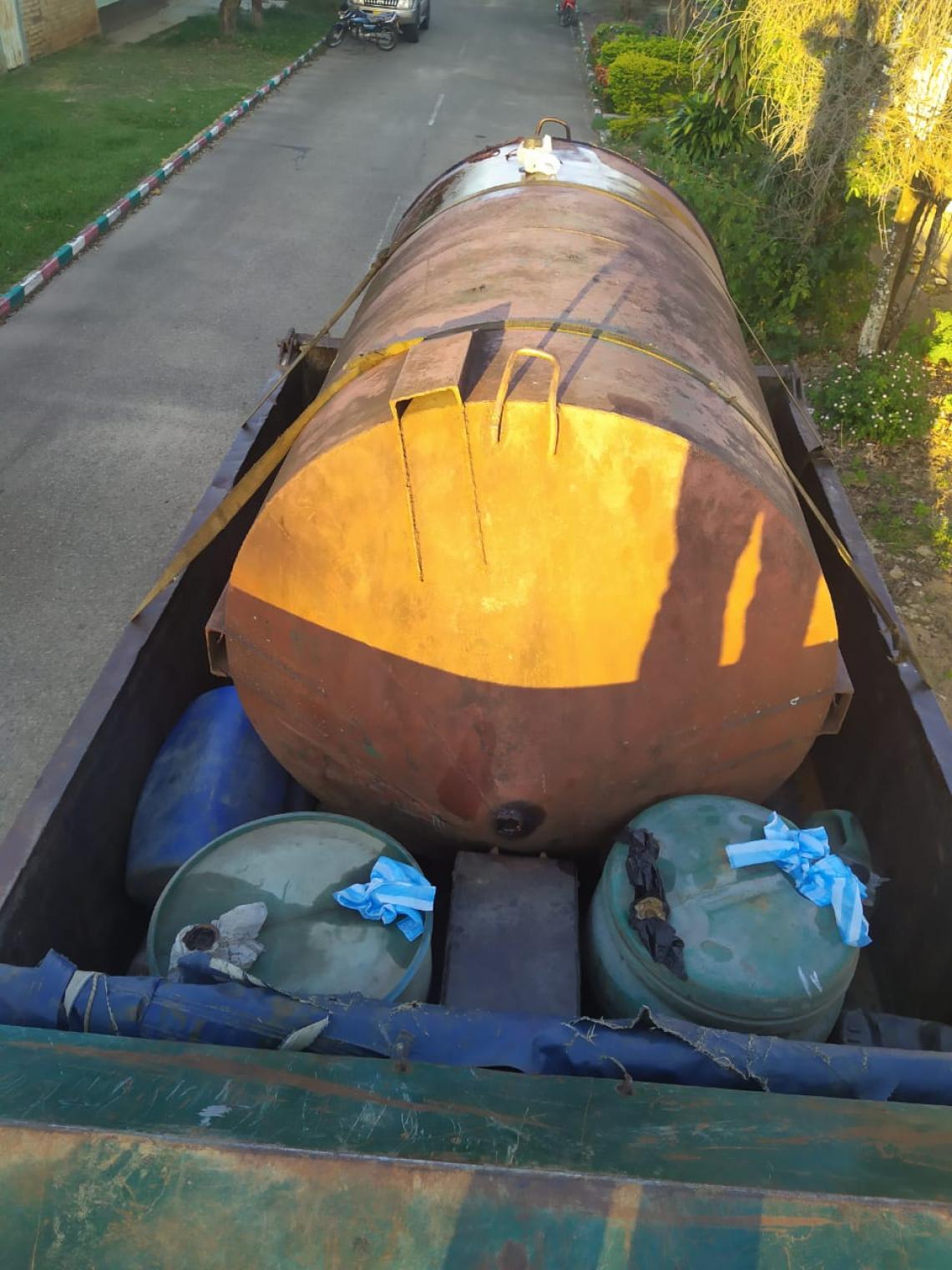 Troops of the Quirón task force, of the Eighth Division, in a coordinated effort with the Fiscal and Customs Police, find 1,638 gallons of diesel Motor Fuel Oil, which was intended to be removed of the Department of Arauca to take it to Casanare, which becomes a breach of the current regulations on the acquisition, transport or storage of petroleum-derived liquids destined for border areas.
The military operation was carried out in a checkpoint conducted by units of the 18th Brigade in the village Mararabe of the municipality of Tame, in Arauca, when they conducted a search on dump truck, which was carrying barrels with the fuel that did not comply with the documentation, regulatory, standards of prevention or safety.
The fuel was put into custody of the office of the Prosecutor General of the nation and would have cost of over eleven million pesos ($11.000.000). With this result, the army protects the local economy, reason why the National Army will continue hitting smuggling and dealing with the various phenomena of criminality.
Source: National Army