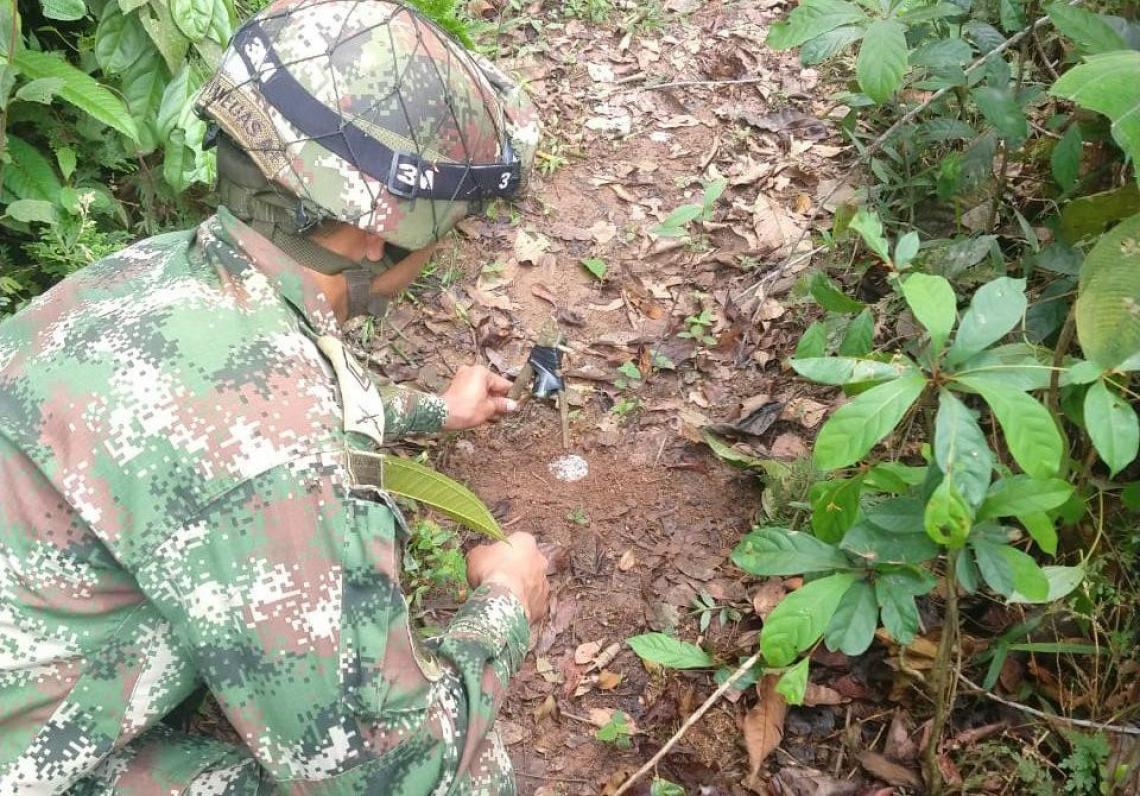 Troops of the Titan Joint Task Force neutralized several terrorist operations that the Eln intended to carry out against the civilian population in the department of Chocó.
Thanks to information provided by the Civic Participation Network, it was established that individuals of the Ernesto Che Guevara Front of the Eln had prepared an area with explosive devices with the aim of hitting the population, a clear sign of the violation of Human Rights and International Humanitarian Law.
At the site, troops destroyed six improvised explosive devices and two launching pads. These devices had been planted near roads traveled by inhabitants of the region, who could easily be victims.
During the operation, which had the support of the Colombian Air Force, 600 meters of detonating cord, 300 electric detonators and other elements to make explosive devices were in the same way found; it is estimated that with the material found more than 100 devices could have been made.
As part of this operation, troops were simultaneously deployed in different sectors of the department, with the objective of effectively hitting the operation, logistics and financial structures of the Eln.
In the second operation carried out in the municipality of the Litoral de San Juan, with the support of the National Navy and the Police, abundant war material of the Ernesto Che Guevara Front, of the Eln, was found. The material was destined to attack on the Security forces and intimidate the civilian population. Troops found, 2 guns, a rifle, a carbine, a grenade launcher and 562 cartridges of different caliber, among other elements.