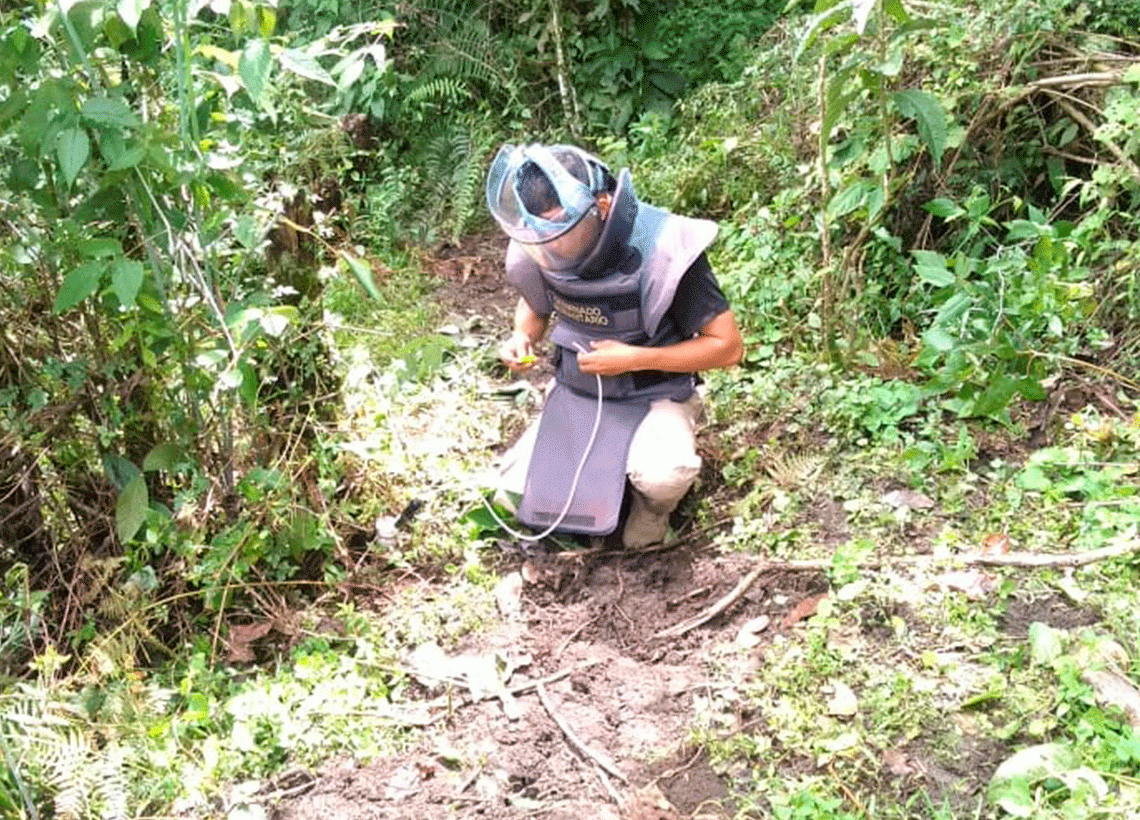 In total, it was possible to neutralize four improvised explosive devices.
The work of research and non-technical studies led the soldiers of the Battalion of Engineers of Humanitarian Demining No.5, of the Ninth Brigade, to find four improvised explosive devices in Huila.
The first operation took place in the Río Blanco village, in the municipality of Baraya, north of the department of Huila. There, using the safety protocols, two explosive devices just 400 meters from one of the farms in the sector and 10 meters from the edge of one of the paths of the sector.
The two deadly traps, prohibited in the norms of International Humanitarian Law, composed of PVC containers with pressure activation systems and electrical initiation system, had been in the sector for approximately four years, menacing the free mobility of the peasants.
In the Salero village of the same municipality, the third anti-personnel mine, like the previous two, was made of PVC containers, batteries and cables.
The operations of humanitarian demining continued in the village Medio Oriente of the municipality of Tello, in the place there was an explosive (unexploded ordnance), it was made of a metal container with percussion activation system. The unconventional device was 300 meters from a farm.
The four devices were destroyed under controlled conditions by trained men expert in explosives, contributing to the safety and well-being of the nearly 85 families of the two municipalities that recognize the laudable operation of the soldiers of the Humanitarian Demining Battalion No.5 for the progress of Huila.
Source: Ninth Brigade -  National Army