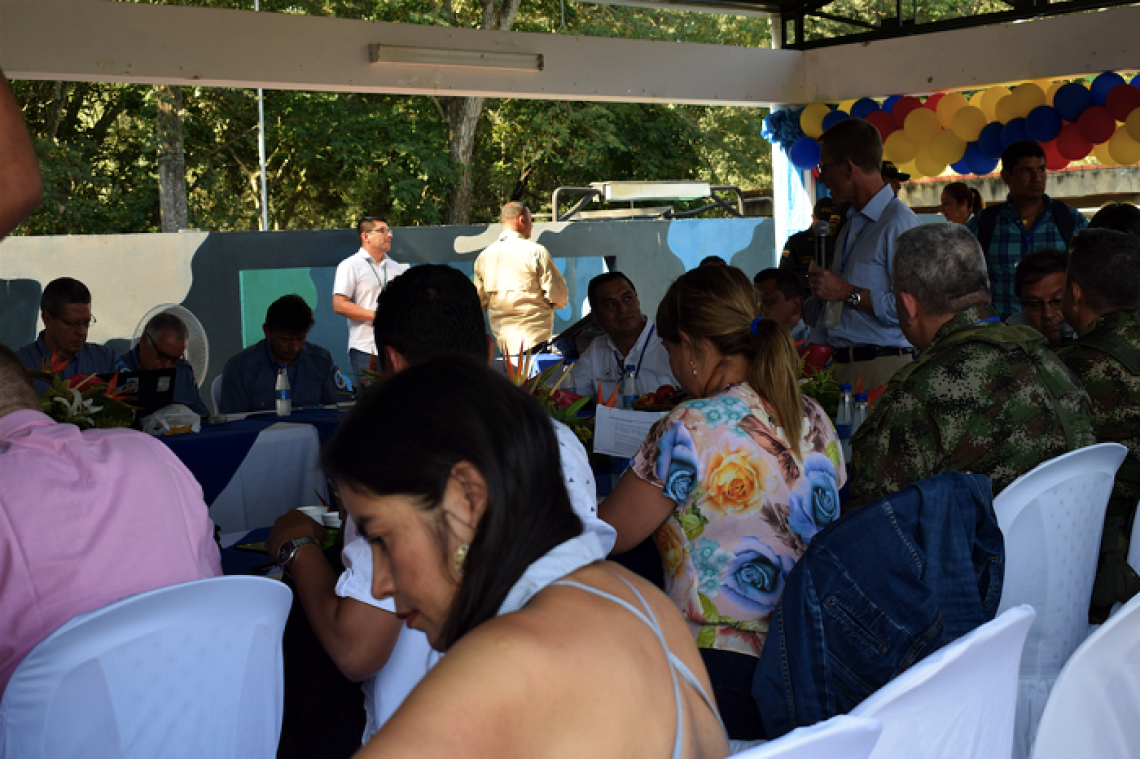 Norte of Santander. The working table led by the High Councilor for the post-Conflict Emilio José Archila and the High Security Adviser Rafael Guarín, counted on the presence of executives and officials of the Rural Development Agency (ADR in Spanish), Territorial Renewal Agency, the Gobernación of Norte de Santander and Natural Parks. In addition, the National Army was present through members of the Task Force Vulcano, the Thirty Brigade, the Brigade of Comprehensive Action No. 1 and the program 'Faith in Colombia'.
It is important to note that the mayors of El Tarra, Tibú, Hacarí, Teorama, Convención and Sardinata, municipalities that are part of the Catatumbo region, were at the meeting where they discussed the needs of their communities and also solutions to mitigate problems such as coverage in health and education, generation of employment, adaptation of roads and implementation of productive projects. All these factors can become opportunities for the institutional offer to start providing all the capabilities to alleviate this situation.
The advances in the implementation of the Comprehensive Projects of Agricultural and Rural Development (PIDAR in Spanish) in the municipalities of Tibú, Convención, San Calixto, La Playa and Ocaña were presented by the Territorial Director of the Rural Development Agency, Juan Alberto Carrero López, during the follow-up activity to present the "Sustainable Catatumbo" commitments.
Two projects in the municipality of La Gabarra of the municipality of Tibú in the Catalaura reservation, which are in the preparation stage and are directed to both the indigenous community, for dual purpose cattle, and Ñatubaiyibarí, in cocoa. These projects were presented by the Rural Development Agency (ADR) .
Source: Support Command of Comprehensive Action and Development - National Army.