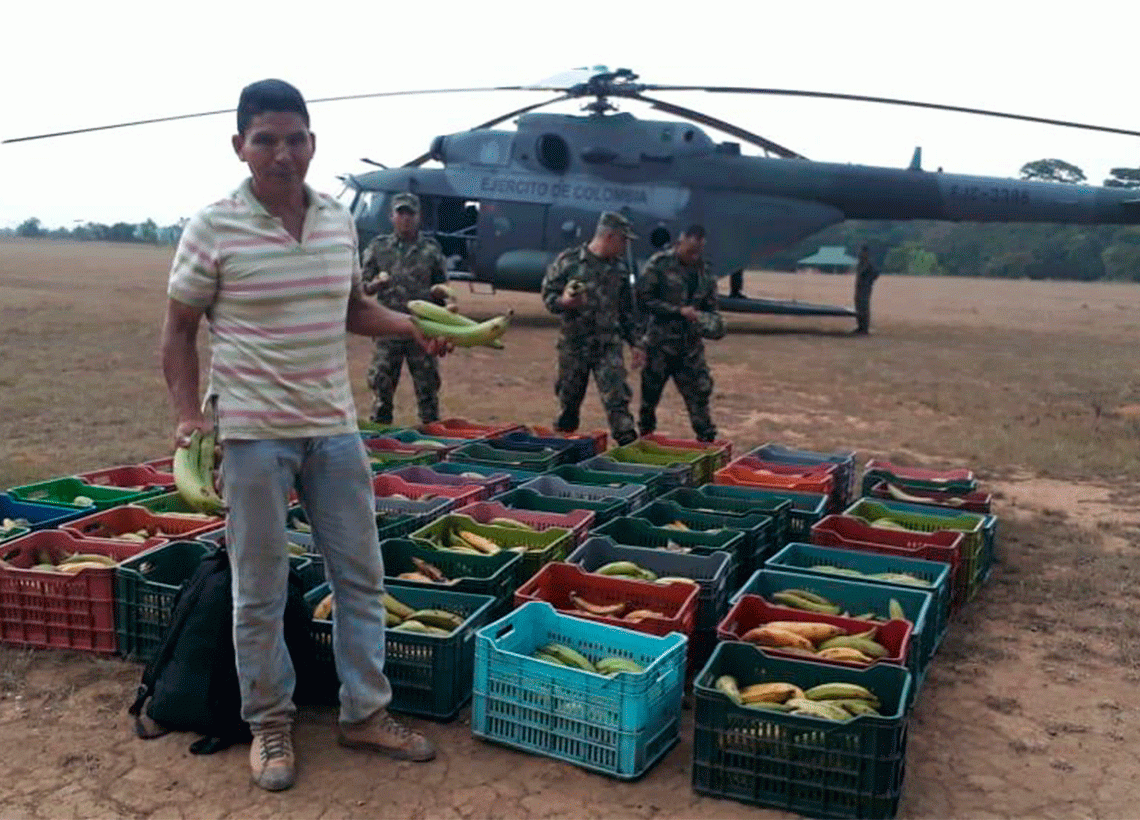 Peasants, who replaced illicit plantations and today promote the banana plantation; market their products with the support of our Bicentenary Heroes. Every 15 days around 150 families of the hamlet La Inspección de Guerima, in the department of Vichada, manage to transport more than 80 plantain production baskets by air to market them in Cumaribo. In the same way, through training and support in technologies and improvement of plantations, the Eighth Division through the Twenty-eighth Brigade, its Rojas Acevedo Infantry Battalion No.43, with support of the Support Command of Comprehensive Action and Development and its Battalion of Comprehensive Action No.8, support the economy of the inhabitants of this hamlet.
Mr. Henry Cabides Prieto, peasant leader, thanks the National Army for the commitment to its community: "I want to give my sincere thanks to the aviation of the National Army for helping us in the transport of this product, we changed the illicit plantation for the banana. Thanks to the National Army, thanks God and thanks Faith in Colombia, we will work for Colombia. "
Bicentenary heroes that manage to reach every corner of the Orinoquía are serving the peasants with their capacities for the benefit and progress, working together for their wellbeing, encouraging leaders who work hard for their communities and betting on legality.
Source: Comprehensive Action and Development Support Command - CAAID