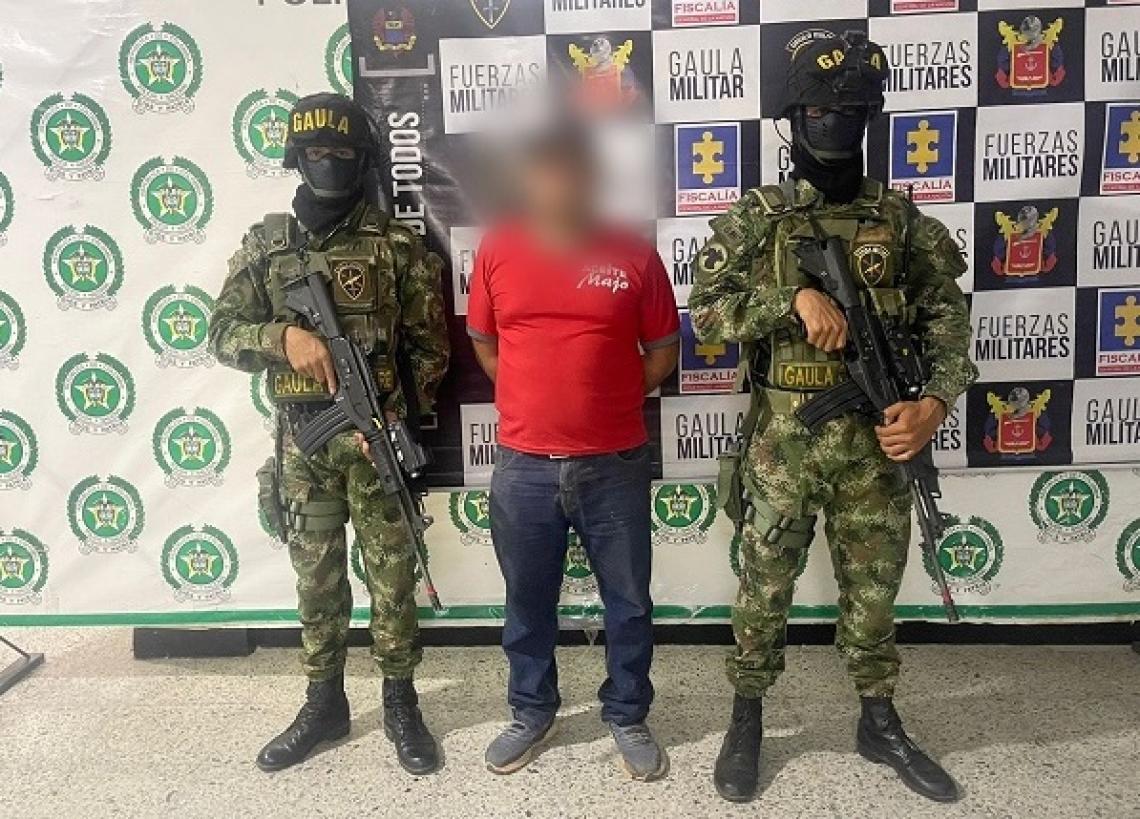 This individual, known as William, is accused of being responsible for the extortion operations and selective murders in the departments of Casanare and Norte de Santander.
The Military Gaula (Anti-Extortion and Anti-Kidnapping Group) Casanare, reports the arrest of a man who would be the ringleader of substructure 45, of the Residual Organized Armed Group FARC Atanasio Girardot, known as William, wanted by the authorities for the crimes of aggravated extortion and association to commit crimes for extortion purposes.
This procedure was carried out in a coordinated and interinstitutional way with the National Police, in the urban area of the municipality of Yopal, Casanare, where the Military Forces made the arrest of this individual, who would be responsible for the finances of this substructure, the collection of money from extortion made against ranchers and merchants in the region, as well as carrying out selective homicides in the departments of Casanare and Norte de Santander.
With this result, the residual GAO is destabilized, damaging one of the main structures that terrorizes the inhabitants of eastern Colombia, as well as the internal organization, positioning, capacity for expansion of this group.
Alias William was put into custody of the authorities to continue the process of prosecution and legalization of the arrest.
In this way, the National Army ratifies the commitment to comply with the constitutional and legal mandate, in the fight against different crimes, in a coordinated manner with the other institutions of the State, to seek for the defense of the rights and freedoms of the Casanare people.
Source: Press – National Army