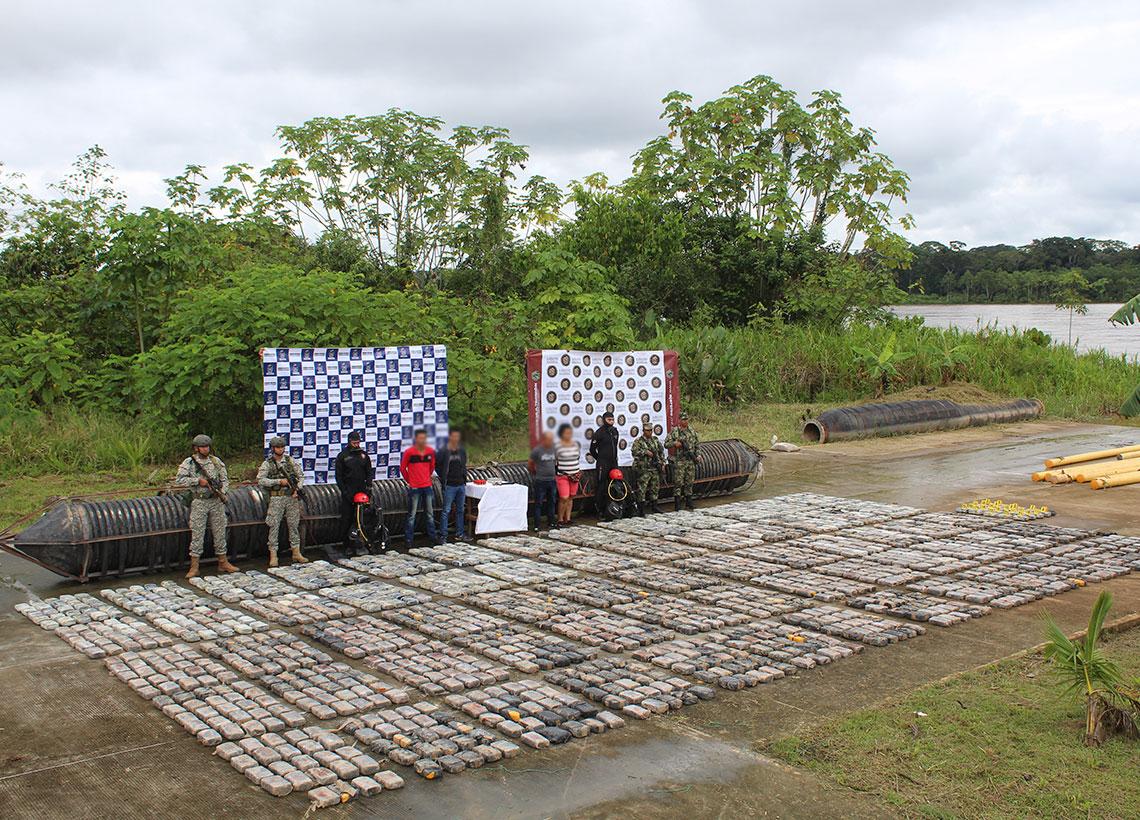 Sergeant First Javier Osvaldo Cortés Llanos and Corporal First Jorge Luis Díaz Tapias, crew members of the Southern Naval Force, were recognized for their work, commitment and dedication, which contributed to the operations and logistical support operations carried out in the departments of Putumayo, Amazonas and Caquetá.
Thanks to the work and dedication to service, Sergeant First of the Infantry Javier Osvaldo Cortés Llanos was recognized as a fundamental piece in the coordination, logistics and execution of the Colombia - Peru 2019 Binational Campaign, whose objective was to promote development and bring wellbeing to the most vulnerable people of both countries.
The activity visited 63 municipalities; 43 Colombians and 20 Peruvians, in which 10,300 general medicine and dentistry services were provided; 132,026 boxes of liquid and powder Binestarina (supplement), 4,933 books, and 6,672 donations of different accessories were made, for a total of 10,561 people benefited in this XIII Colombia-Peru Binational Campaign, in the most remote communities in the Amazonas region.
Regarding the operational issues, Corporal First Jorge Luis Díaz Tapias, of the operations section of the Navy Infantry Battalion No. 30, was recognized for his participation in the coordination and strategies that contributed positively to the result of the destruction of more than 90 laboratories, the discovery of more than three tons of drugs, hundreds of solid and liquid precursors, weapons, explosives and the capture of several individuals belonging to the residual armed groups that seek to conduct their criminal operations in the southern region of the country
Source: Naval Force of the South