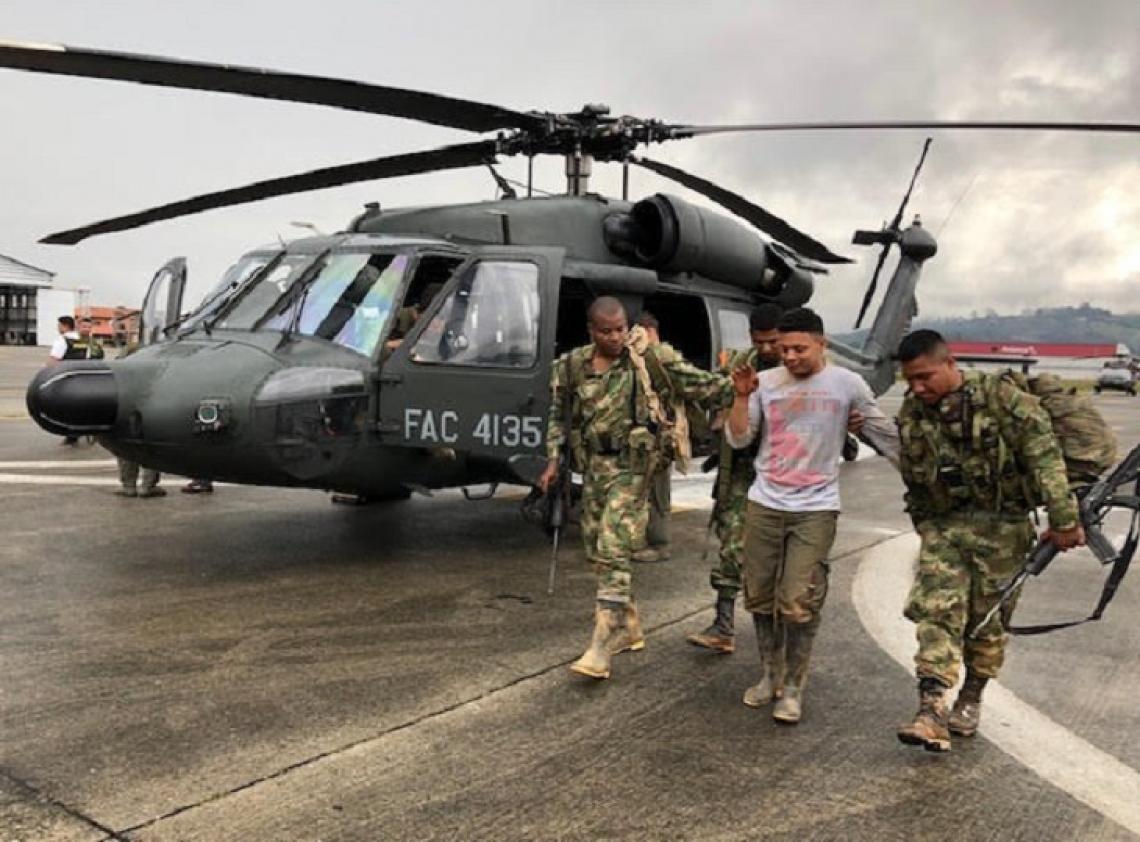 As a result of an operation carried out on the Hamlet Vetilla, Municipality of Amalfi, it was possible to capture alias 'Andresito', head of the front "Capitan Mauricio" of the organized armed group, GAO Eln.
Jointly with the Colombian Air Force and the National Army, and coordinated with the Police and interagency with the office of the Prosecutor General of the Nation, this result took place and directly hits the front Darío de Jesus Ramírez Castro of the GAO, weakening the operations carried  out with the collaboration of the networks of terrorism support networks.
With an Ah-60 "Harpia" and UH-60 Black Hawk helicopters, belonging to Air Combat Command No.5, the troops who carried out the mission of arresting this man were protected and transported; in the same way, he was known as "mochito".
"Andresito" committed crimes in the Northeast and lower Cauca in the department of Antioquia, was accused of terrorist operations against the inhabitants of the region and the Military Forces, and had an arrest warrant for the crimes of terrorism, rebellion and conspiracy to commit crimes aggravated with purposes of extortion and drug trafficking.
Source: Colombian Air Force