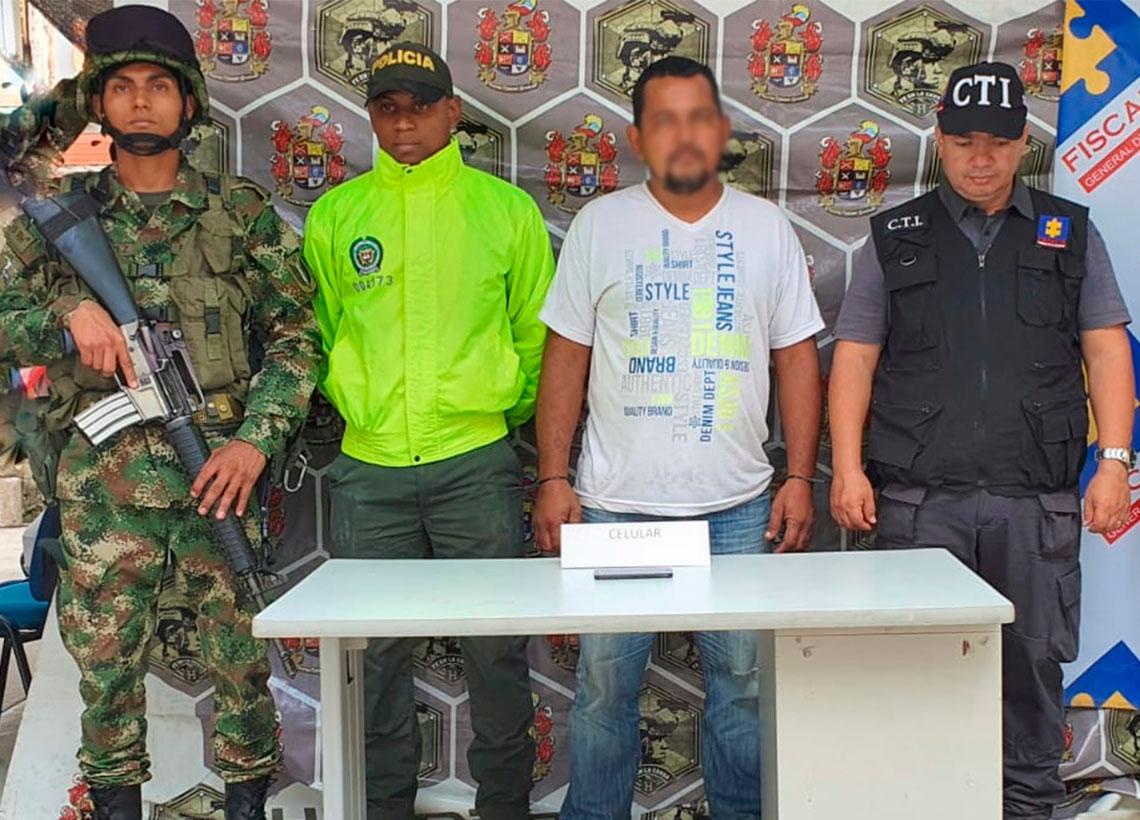 In the same operation he in the same way captured a hitman from this terrorist organization.
Within the framework of territorial control operations, troops of the Quirón Task Force, organic military unit of the Eighth Division of the National Army, in a joint and coordinated work with the Police and the CTI (Technical Investigations Corps), captured "Enrique" or "El Negro", alleged leader and explosives expert of the Omaira Montoya Henao Group, GAO Eln, and alias Edwin, accused of belong to the terrorism support networks and hitman of the GAO.
Thanks to the early warning 029 of 2019 and the fulfillment of a search warrant made in the sector known as La Invasion, municipality of Fortul, in the department of Arauca, it was possible to capture alias Enrique or el Negro, accused to have coordinated and participated in the terrorist operations that took place in March 2019 against troops of the Battalion of Urban Forces No.8, of the National Army.
This individual is responsible for ordering kidnappings and selective murders in the municipalities of Fortul and Arauquita, for attacking the police station of those municipalities and for installing explosive devices against the department's oil infrastructure.
In the same way, during the military operation it was in the same way possible to capture alias "Edwin", a 23-year-old man, accused of belonging to the Eln's terrorism support networks. In the place of residence troops found two rifles 9 millimeters, 2 magazines, 6 cartridges of the same caliber and documents of interest for military intelligence.
The two individuals were put into custody of the authorities to begin their judicial process.